If mobile internet doesn't work for you or you can't call directly, it's not up to you, the large mobile phone operators are having problems with the internet connection and with phone calls. Without overlooking any and such and as we see in DowndetectorMovistar, Vodafone, Orange, Jazztel, Simyo, Lowi and almost without saving any, have incidents from about 9 in the morning.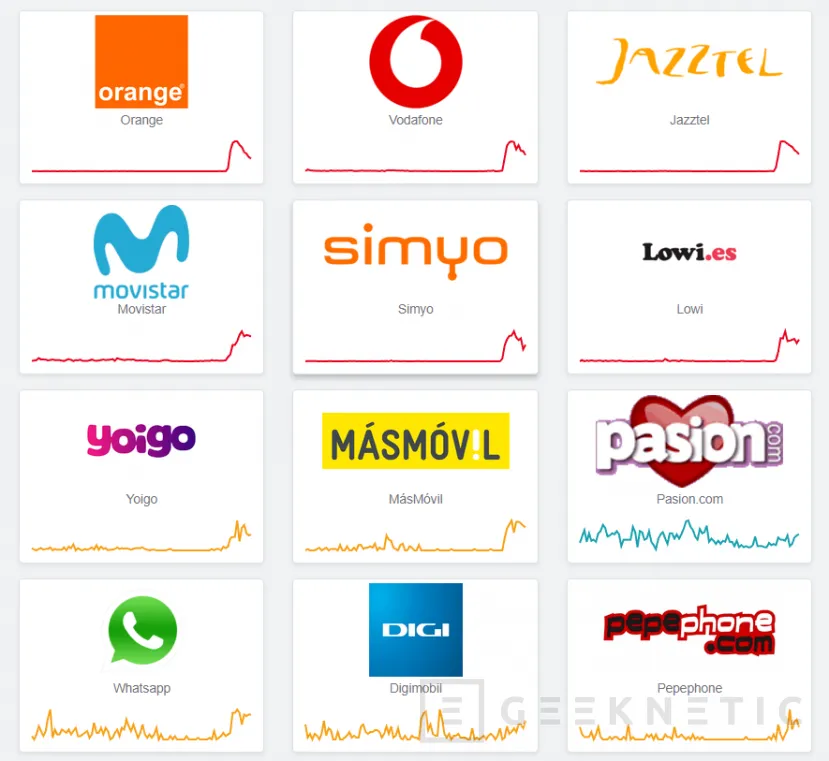 For now It is not known exactly what is happening with these problems where there is mostly a lack of coverage at various points throughout the country and without distinguishing between one operator or the other. It seems that everything has been as a result of some operations carried out by Endesa and Adif in the area of ​​Almeria and Murcia. Since Orange is their main client, it is the one that worst part has been with the greatest number of problems in their networks.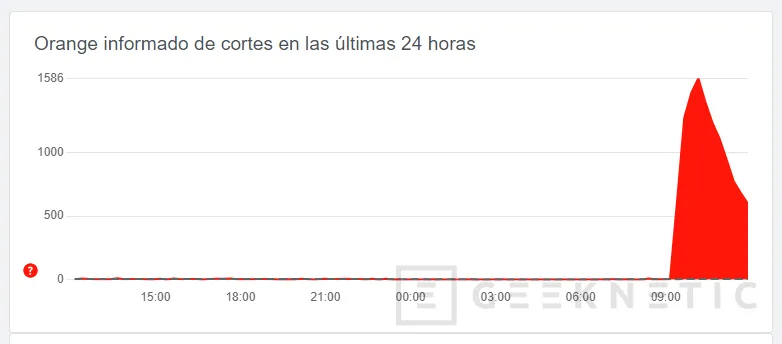 Problems have also been reported in messaging applications such as WhatsApp, although this time it is not their fault, but the lack of connection It does not allow the proper functioning of applications that depend on an internet connection. Although problems are mainly being reported with mobile networks, there are also some companies that suffer from problems in their cable internet connection.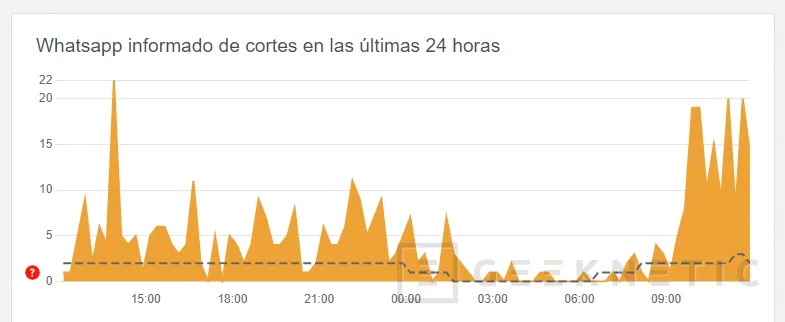 It is expected that this widespread problem will be fixed soon, so just a little patience remains until everything returns to normal.
End of Article. Tell us something in the Comments!
Juan Antonio Soto
I am a Computer Engineer and my specialty is automation and robotics. My passion for hardware began at the age of 14 when I gutted my first computer: a 386 DX 40 with 4MB of RAM and a 210MB hard drive. I continue to give free rein to my passion in the technical articles that I write at Geeknetic. I spend most of my free time playing video games, contemporary and retro, on the 20+ consoles I own, in addition to the PC.