AMD debuted with 3D V-Cache technology with the Ryzen 7 5800X3D, a processor that has achieved great performance. This technology has also been added to AMD EPYC server processors, which in the last generation AMD Milan they received the name of Milan-X. It seems that this new generation of EPYC processors will also repeat adding 3D V-Cache to the current AMD Genoa, has leaked a slide with two models of processors AMD Genoa-X with more than 1,000 MB of L3 Cache.
These socket SP5 server processors have been registered as an engineering sample and test sample, reference numbers 100-000000892-04 and -06 respectively. Both models have an identical configuration where we see a total of 1,152 MB of L3 cachethis is thanks to the 384 MB of L3 cache added to the 768 MB added with 3D V-Cache technology (64 MB for each CCD). In total they add up 1,248 MB cache, 1,152 MB L3 Cache, 96 MB L2 Cache and 3 MB L1 Cache. This supposes more than 2.5 times the amount of cache of current AMD Genoa processors.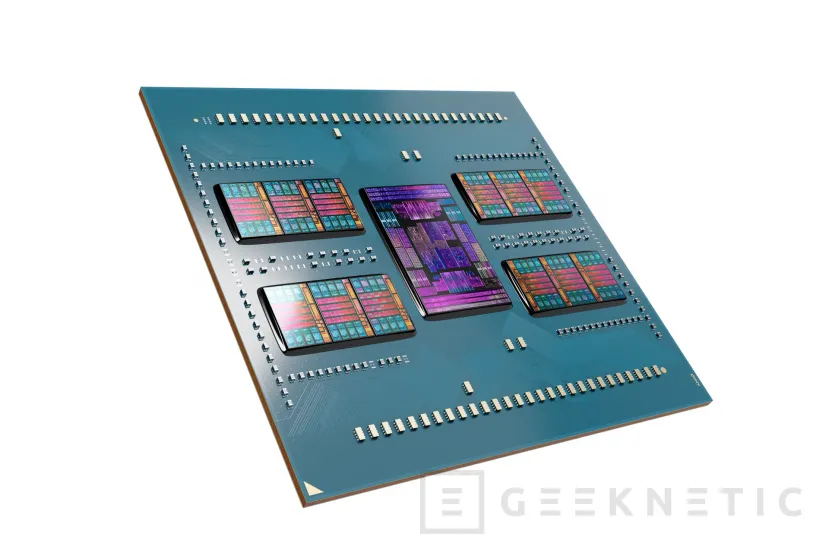 Other data offered in this leaked sheet are 96 cores in 12 CCD arrays of 8 cores each, support for 4,800 MHz DDR5 memory and a maximum clock speed of 3.7GHz. These new AMD EPYC Genoa-X are expected to be ready for the middle of this 2023.
End of Article. Tell us something in the Comments!
Juan Antonio Soto
I am a Computer Engineer and my specialty is automation and robotics. My passion for hardware began at the age of 14 when I gutted my first computer: a 386 DX 40 with 4MB of RAM and a 210MB hard drive. I continue to give free rein to my passion in the technical articles that I write at Geeknetic. I spend most of my free time playing video games, contemporary and retro, on the 20+ consoles I own, in addition to the PC.