The Russia's war of aggression against Ukraine has once again dominated all the debates at the meeting of foreign ministers of the European Union held this Monday in Brussels, the first of the year. European partners redouble pressure on Germany to immediately rectify and unblock the shipment to the kyiv Government of Leopard 2 heavy tanksover which Berlin has veto power as the manufacturer.
This new attempt to persuade Germany comes after the failure of the meeting held last Friday at the Ramstein military base. There, the new defense minister, Boris Pistoriusbroke Western unity against the Kremlin by refusing to lift the blockade on the Leopard 2. The Ukrainian president, Volodimir Zelenskyhas been demanding these tanks for weeks, which he considers essential to recover territory and defeat Moscow.
The German Chancellor, the Social Democrat Olaf SchölzUntil now, it has justified its refusal on the grounds that this would mean a new escalation in the conflict and could lead to an open and direct war between Russia and NATO. Her minister, the green one Annalena Baerbockshowed a first sign of flexibility this Sunday by stating that would not oppose Poland sending its Leopards to Ukraine.
[Alemania rompe la unidad frente a Putin al negarse a desbloquear los tanques Leopard para Ucrania]
However, Baerbock has avoided repeating the same commitment on Monday. "It is important that we, as an international community, let's do everything we can to help Ukraineso that Ukraine wins and recovers the right to live in peace and freedom again", the head of German diplomacy limited herself to pointing out upon her arrival in Brussels.
"Germany is one of the leading nations and being a big country comes with a lot of responsibility. But right now there are no good arguments why they cannot supply battle tanks," Latvian Foreign Minister Edgars Rinkevics said. "The escalation argument is invalid because Russia continues to escalate. To restore peace in Europe we must give Ukraine everything that is necessary and possible, including also battle tanks," she insisted.
"Germany is a motor of Europe, the largest partner of the EU and that creates a particular responsibility", agrees the head of Estonian diplomacy, Urmas Reinsalu. "Russia is preparing for a long-range counteroffensive and we must give the Ukrainians a shield, but also a sword to liberate their territory", Reinsalu has alleged.
For the Lithuanian Foreign Minister, Gabrielus Landsbergis, the Europeans must lose their fear of a total defeat of Russia. "Russia has to understand, the sooner the better, that this war will end badly for her, that there will not be a negotiated exit, there will not be a division of Europe. Russia will lose, "says Landsbergis. Is the blockade of Germany frustrating the Leopard 2? I would like not to have to wait any more days for the tanks to be delivered," he replied.
[Alemania "no se opondrá" a que Polonia proporcione sus tanques Leopard2 a Volodímir Zelenski]
The Foreign Minister of Luxembourg, Jean Asselborn, has said that Ukraine would need around 300 tanks to beat Russia. If the Western allies do not provide that help, Vladimir Putin will win and will not stop until he gains control of all of Ukraine, Asselborn says.
"We will not stand by passively as Ukraine bleeds to death", Polish Prime Minister Mateusz Morawiecki said on Monday. If Germany does not give its consent to send the Leopards, Poland will build a "smaller coalition" of countries that are willing to send heavy tanks and other equipment to kyiv.
The head of Finnish diplomacy, Pekka Haavisto, still hopes that Germany will participate in the coalition of countries to send heavy tanks to Ukraine. "We have some of these Leopard tanks and we have already said that we will be part of the package. It can be training of drivers or service personnelthey can be spare parts, they can be a couple of tanks, but we have to see how the package is formed," he said.
The Spanish Foreign Minister, Jose Manuel Albareshas avoided talking specifically about the Leopard 2 tanks, but has defended "give the means to Ukraine" so that "it can defend its freedomits independence and its territorial integrity" and for "peace to return to that country as soon as possible". The other great objective must be to maintain "the unity of all Europeans", since in his opinion "it is the best tool that we have to face this enormous challenge posed by Vladimir Putin's war of aggression".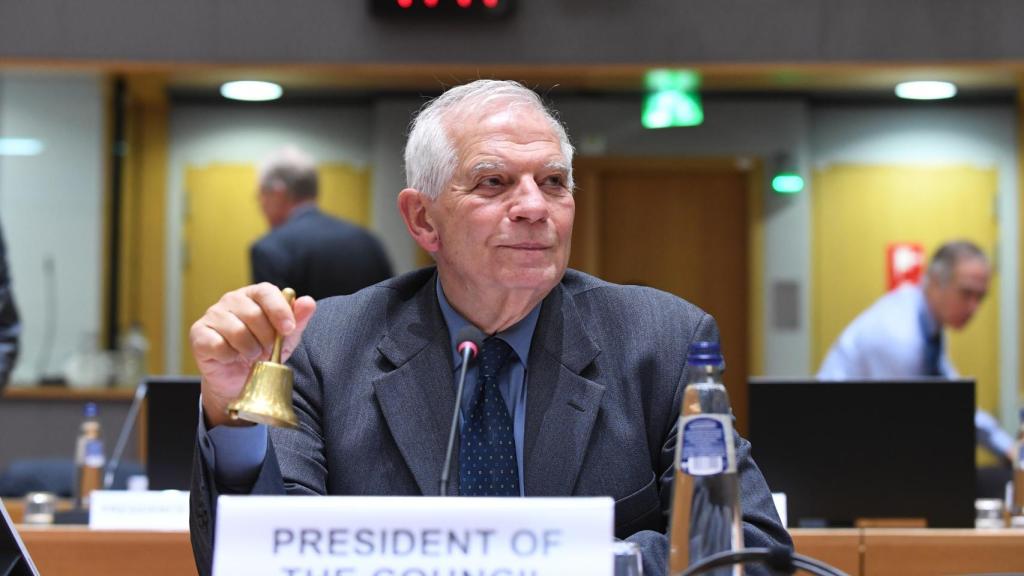 For the head of EU diplomacy, Josep Borrell, we must leave room for Germany to make its decisions on the Leopard. "I have said several times that in my personal opinion these types of weapons should be supplied to the Ukrainian Armybut it is a decision of the Member States and we are here to discuss it," he said.
Borrell has announced the approval of a new tranche of 500 million euros from the EU budget (specifically, from the European Peace Facility) to finance the delivery of arms to Ukraine. Since the outbreak of the war, the EU has already released a total of 3.6 billion in military aid. The foreign ministers are also preparing the tenth package of sanctions against Moscow, which they intend to approve before the first year of war is over.
The French Foreign Minister, Catherine Colonna, asks not to concentrate the entire debate on the issue of the Leopards. "If we want to help Ukraine, it would be very important not only to talk about tanks. Ukraine's needs today are essentially air defense, ammunition and maintenance of the material that we have delivered to them. We must help Ukraine in this effort now and reflect to the future over other needs", he said.