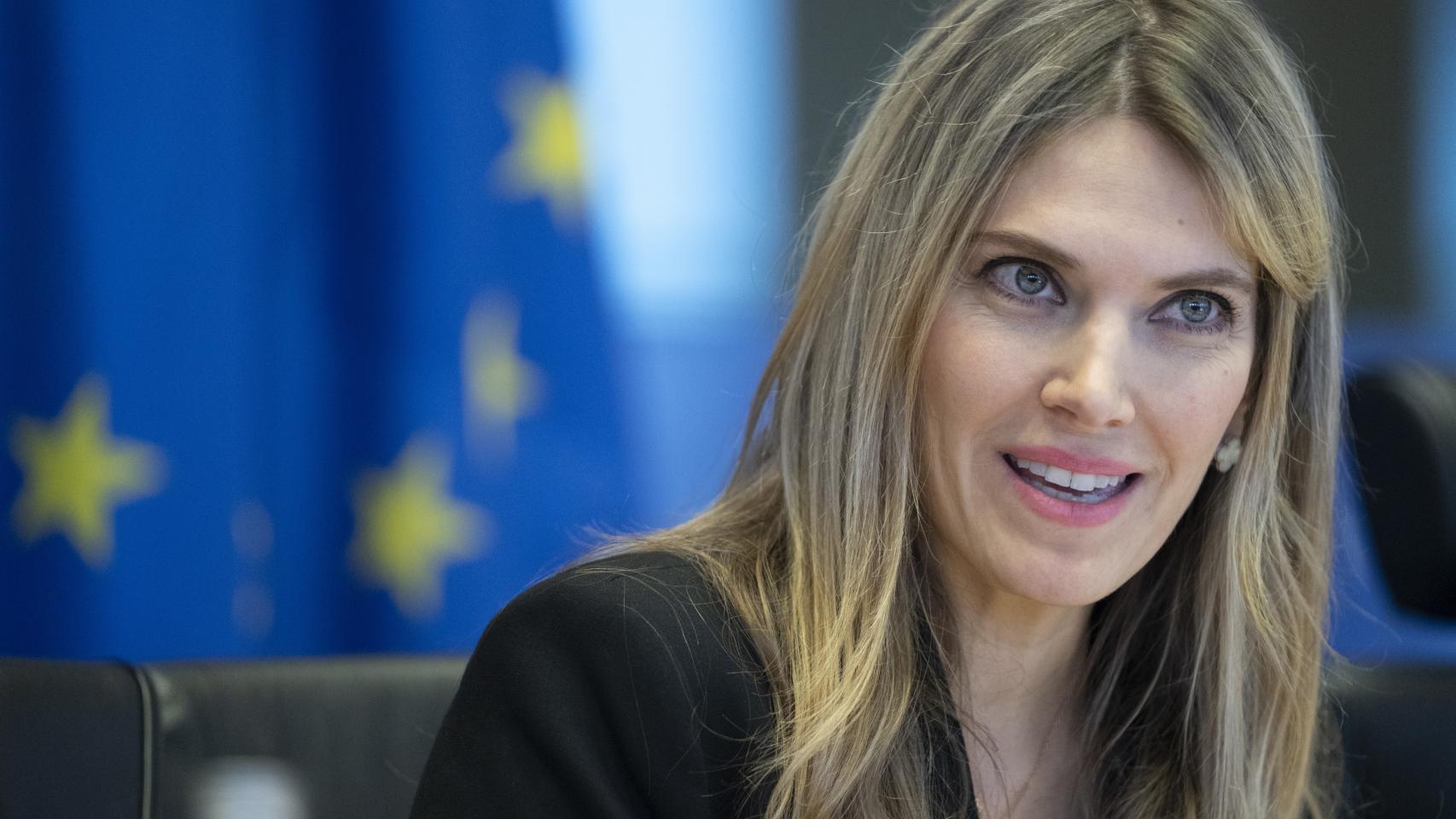 The Belgian justice has decided this Thursday to release the former vice president of the European Parliament implicated in the Qatargate corruption scandal, the Greek socialist eva kaili (44 years old), who is still an MEP. In preventive detention since her arrest in Brussels on December 9, Kaili was released from prison in mid-April, but was in house arrest situation with electronic bracelet.
The anti-corruption judge in charge of the case has agreed to withdraw this surveillance measure, considering that there is no longer a risk that the former vice president of the European Parliament will hinder the investigation.
"The investigating judge has decided today to release Mrs. Eva Kaili, who was detained under the electronic bracelet modality. The investigation no longer requires you to be detained", the Belgian Prosecutor's Office reported in a very brief statement.
[De las reuniones de Eva Kaili en Qatar a la redada policial en Bruselas: así se fraguó el Qatargate]
Kaili is accused of belonging to a criminal organization, money laundering and corruption for her participation in a bribery scheme orchestrated by Qatar and also by Morocco to launder their image and buy political and economic influence in the EU.
The former vice president of the European Parliament was arrested after the arrest of her father when he tried to flee the Sofitel hotel in the European quarter of Brussels loaded with a suitcase full of 50-euro bills. As it was a flagrant crime, the vice president of the European Parliament was left without immunity and the security forces were able to search her home, where they found more money and gifts. After her arrest, she was expelled from the socialist group in the European Parliament and from the Greek Pasok.
In different raids, Belgian police seized 1.5 million euros in cash. Two other suspects involved in this corruption scandal in the European Parliament who wore electronic bracelets have also been released in recent days. They are the Belgian MEP Marc Tarabella and Francesco Giorgi, the partner of Eva Kaili and who was an assistant to the ringleader of the plot, Pier Antonio Panzeri.
The latter, who agreed to collaborate with the Belgian Prosecutor's Office in exchange for a lesser sentence, is the only one who continues to wear an electronic bracelet.