ASUS has announced his new VivoWatch 5 AERO, a quantifying bracelet with a small OLED screen of just under 1 inch that integrates different sensors to measure the health and constants of the user.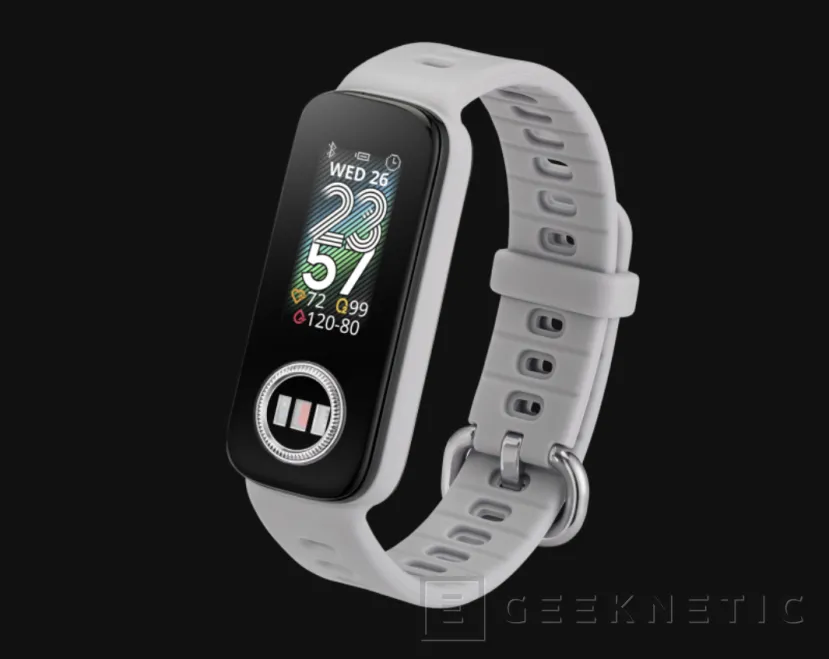 Like other models in the VivoWatch range, the VivoWatch 5 AERO It is capable of performing electrocardiograms of the user's heart, but it also includes sensors to measure blood oxygen (by pressing the top of the screen) and pulse. It also does not lack GPS and sleep and activity monitoring, making it a device much more focused on health than other bracelets with more playful uses. In fact, according to the company itself, it is the first smartwatch on the market that can measure blood pressure and pulse transit time with just one finger.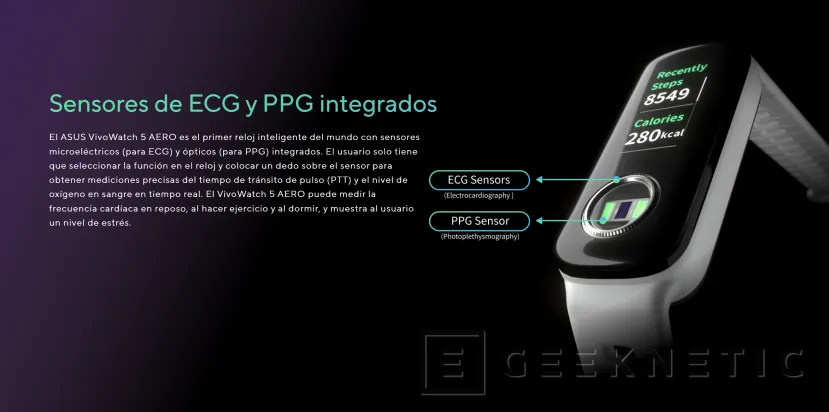 The sensor in charge of it is located just below the screen, so it is relegated to a small area at the top. The rest of the sensors are at the bottom, and it is also capable of detecting different exercises, even swimming, since it is submersible up to 50 meters.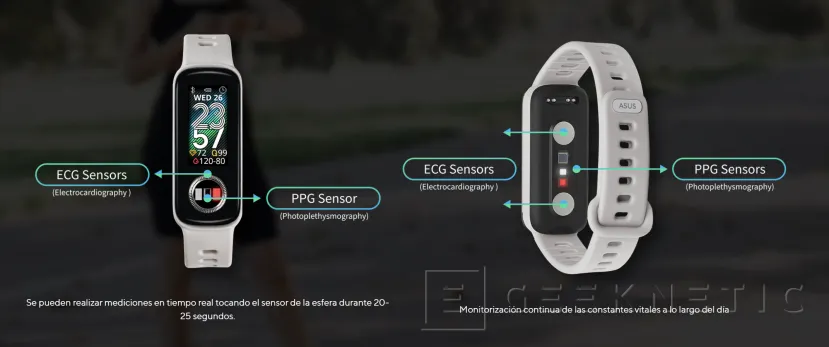 The ASUS VivoWatch 5 AERO completely changes the design of models that preceded it, such as the ASUS VivoWatch SP, now going to a bracelet format in black or white and with a rectangular design that is much taller than it is wide. Its price in Spain is 129 euros and includes a rubber strap. Its weight is only 30 grams
End of Article. Tell us something in the Comments!
Anthony Delgado
Computer Engineer by training, writer and hardware analyst at Geeknetic since 2011. I love gutting everything that comes my way, especially the latest hardware that we receive here for reviews. In my free time I mess around with 3d printers, drones and other gadgets. For anything here you have me.