The new from Teamgroup are their SSDs Team Group T-Force Z54A Series, some SSDs in M.2 format with PCI Express 5.0 (NVME 2.0) interface capable of exceeding 14 GB/s of sequential reading speed and 10 GB/s of writing speed of the same type.
To achieve this, Teamgroup has partnered with InnoGrit Corporation to integrate the InnoGrit IG5666 PCIe Controller manufactured at 12 nanometers and capable of managing several groups of NAND memory at 2,400 MB/s. This controller corrects code errors in real time and increases the useful life of the NAND memory that makes up the Team Group T-Force Z54A.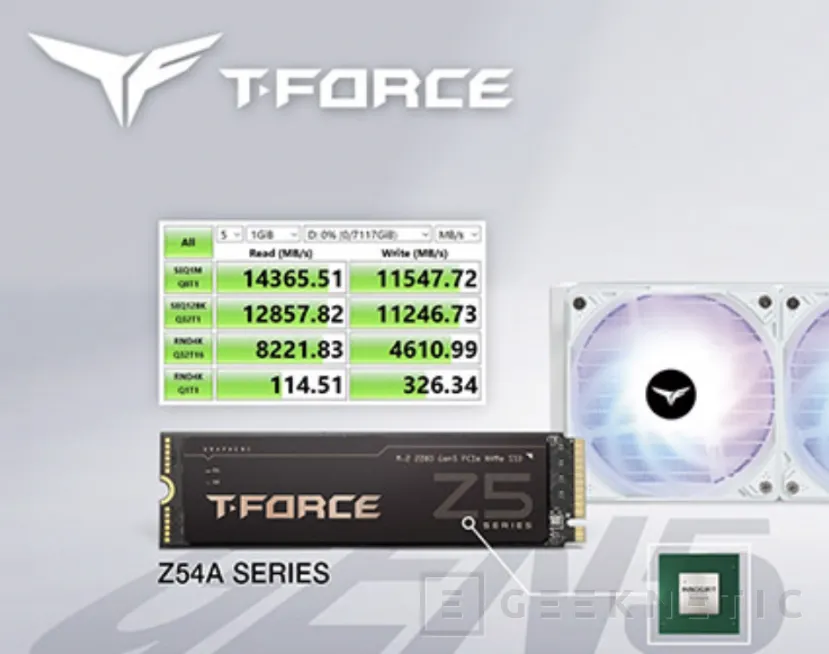 Specifically, T-FORCE's Z54A series is capable of reaching 14,356 MB/s of sequential reading and 11,547 MB/s of sequential writing according to tests carried out by T-Force itself, Teamgroup's gaming brand.
At the moment, the company has not revealed when they will reach the market or at what price, we do not know the final capacities of the models that make up this series, but it may not take us long to receive more information.
Together with them, the company has also unveiled its AiO Siren DUO360 ARGB liquid cooling for processor and SSD, created especially to keep the temperatures of this type of high-performance SSD units under control.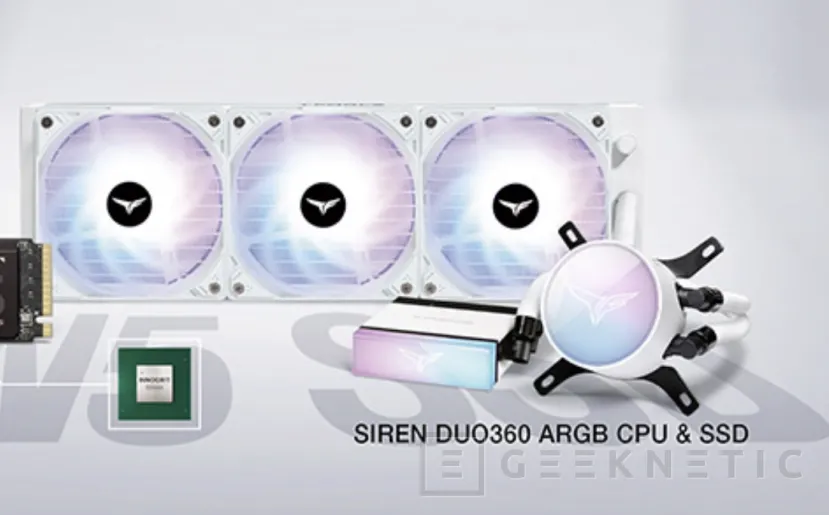 End of Article. Tell us something in the Comments!
Anthony Delgado
Computer Engineer by training, writer and hardware analyst at Geeknetic since 2011. I love gutting everything that comes my way, especially the latest hardware that we receive here for reviews. In my free time I mess around with 3d printers, drones and other gadgets. For anything here you have me.