MaxSun has launched two new NVIDIA graphics cards of new generation with the particularity that they have a total of 5 axial fansthree in front of the graphics card and two smaller ones at the top, so that there is an airflow perpendicular to the main flow, improving the efficiency of the heatsink.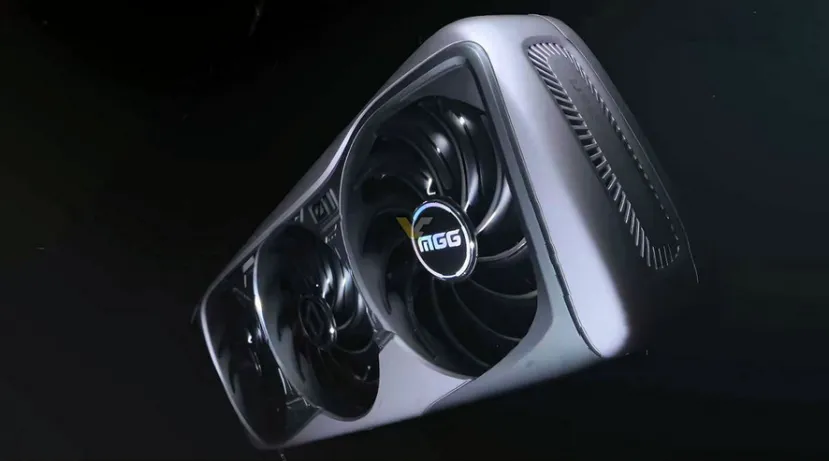 It is unknown what the cooling improvement will be compared to a normal heatsinkbut MaxSun has confirmed that the first card to hit the market will be a factory-overclocked RTX 4070Ti –although the frequencies are unknown—to later launch an RTX 4080, which logically requires more cooling power.
Both models will belong to the MaxSun MGG range, which simply means Mega Gamer.and which will be highlighted by an area illuminated by ARGB LEDs that can be replaced by an optional Matrix LED screen, something that will probably arrive as two different models at the time of purchase of the card.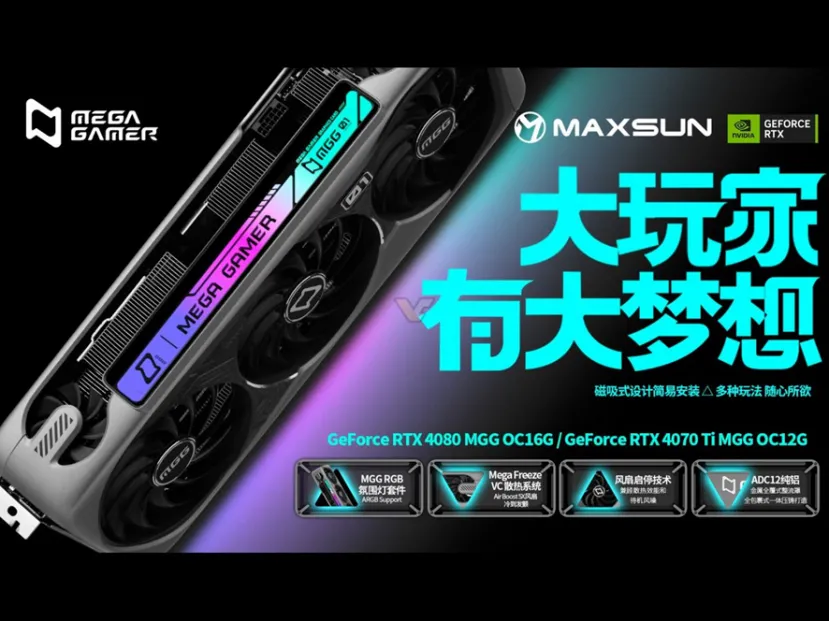 Other details of this card are unknown, such as example the noise that the two fans at the top will make in relation to its effect on the cooling of the graphics card, as well as if they will be separately adjustable.
End of Article. Tell us something in the Comments!
Jordi Bercial
Avid technology and electronics enthusiast. I tinkered with computer components almost since I could walk. I started working at Geeknetic after winning a contest on their forum for writing hardware articles. Drift, mechanics and photography lover. Do not hesitate and leave a comment on my articles if you have any questions.