That Google announced the closure of Stadia was just one more tombstone in the huge cemetery of Google products that pass away. However, in the case of its cloud gaming platform, the behavior has been exemplary: the full money of the hardware and games has been returned.
There remained a collateral victim in all this mess: the controls. Stadia was born with an exclusive controller that could not be used on other platforms. This is about to change, for the benefit of all those who bet on the Google service.
Google releases the Stadia controller
We've also got Bluetooth news: next week we'll be releasing a self-serve tool to enable Bluetooth connections on your Stadia Controller.

We'll share details here on release. pic.twitter.com/6vYomngfmA

— Stadia ☁️🎮 (@GoogleStadia) January 13, 2023
Google has announced the release of a "self-service" tool to enable Bluetooth connections on the Stadia Controller. The service will close forever on January 18, the date on which its servers will be shut down. However, Google is going to release the remote so that Bluetooth connection can be enabled like any other controller.
Thus, the Stadia controller will become a Bluetooth controller for use, so it can be linked to any mobile phone, PC or television (including Android TV and Google TV services), to enjoy the controller on different compatible services.
In addition to this "gift", Google has announced Worm Game as a final farewell to Stadia, one of the games that the company used to test the main features of Stadia, and that we can now enjoy just a few days before the final closure. Google indicates that its engineers spent hours and hours playing this game, so they wanted to have the gesture of sharing it.
That Google could suddenly close Stadia is something that could happen. However, not even Google employees came to figure it out. The service promised to break hardware barriers thanks to a WiFi connection. Reality? Times too high to implement basic functions, more than six months to implement the free access modality and the closure of its own video game studio just one year after its announcement.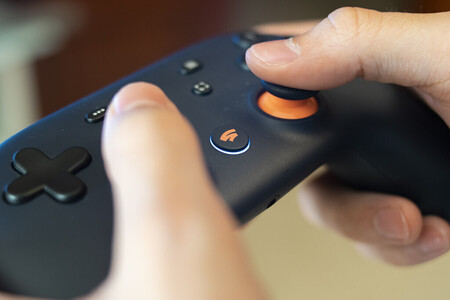 Stadia rests in peace, and leaves the ball in the court of NVDIA with GeForce Now and Microsoft with Xbox Cloud Gaming. The game in the cloud points out ways, improves its subscription options and has more and more compatible games, but it still has a lot of work ahead if it wants to surpass the physical console.