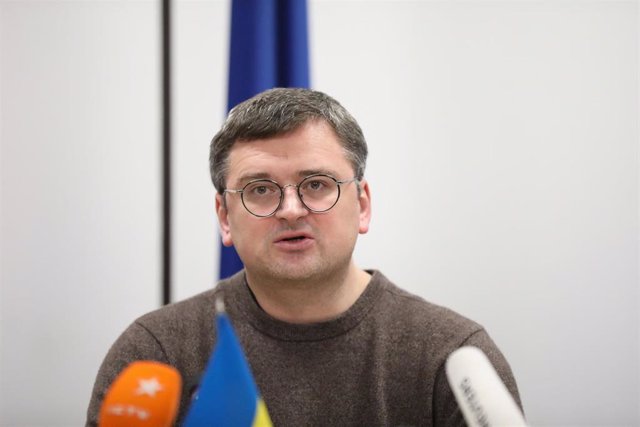 FILE – Ukrainian Foreign Minister Dimitro Kuleba. – Europa Press/Contact/Mykola Tys – Archive
Follow live the latest news about the war in Ukraine
Follow live the latest news about the war in Ukraine
May 29. (EUROPE PRESS) –
The Chinese Ministry of Foreign Affairs has summoned the head of Ukrainian diplomacy, Dimitro Kuleba, to once again deny information from 'The Wall Street Journal', which claimed that Beijing would have proposed to Kiev that it give in to Moscow's claims to maintain its authority over the occupied territories.
"Ukraine's foreign minister said publicly that he contacted other parties and no country said that special representative Li Hui made the comments reported by 'The Wall Street Journal,'" the spokeswoman said on Monday. Foreign Minister of China, Mao Ning.
In this sense, Mao has stressed that "the Ukraine crisis is at a critical stage", so "China will continue to strengthen dialogue and communication with all parties" in an attempt to foster "mutual trust" and encourage the international community to seek a political solution.
Thus, he has valued the "great importance" that Europe has attached to the visit of the special representative from Beijing, as well as "the positive role" that China can play in eventual negotiations.
The US press reported that Special Representative Li Hui asked the European leaders he visited in mid-May to put pressure on the Ukrainian authorities to give in to some of the Russian demands, including continuing control of the occupied territories in eastern Ukraine. .
However, shortly after Kuleba pointed out that none of the European authorities Li spoke with confirmed this information, so he urged everyone to "keep a cool head" and "common sense" so as not to give in to "emotions". when such information appears. "We control the process."