Youtube is launching a feature that many of us would like to have on hand in services such as Instagram or TikTok, and it is the ability to create a playlist with the music used in the Shorts that the application serves us when we enter this section in it. these playlists they will allow us to save the music that we like the most to later add it to favorites, if we want.
However, these playlists come in the form of an integration between the main YouTube app and the YouTube Music app, so this is not a traditional playlist or a copy.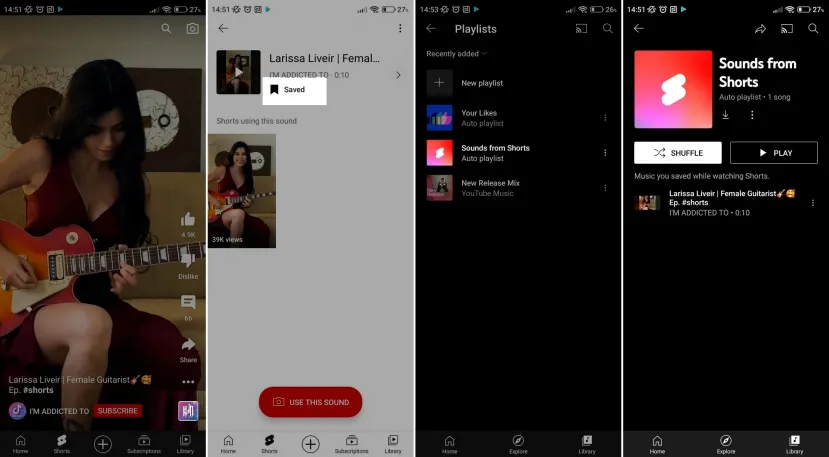 Instead, in the YouTube Music application, we will find a list called Sounds from Shorts that will house all the real songs that are found. On the other hand, in the traditional YouTube application, we will find a playlist with the same name, but it will house all the sounds of all the shorts that we have decided to keep, whether they are real songs or just someone talking.
Also, it's a feature that's coming with a slow server-side rollout, so it may take a while to see it on our terminals.
End of Article. Tell us something in the Comments!
Jordi Bercial
Avid technology and electronics enthusiast. I've been messing around with computer components almost since I could walk. I started working at Geeknetic after winning a contest on their forum about writing hardware articles. Drift, mechanics and photography lover. Feel free to leave a comment on my articles if you have any questions.