Judging by yesterday's announcements, we had the impression that Xiaomi's participation in the Mobile World Congress 2023 was going to be limited to presenting the European versions of its latest products for China, drawing a thick veil and saying goodbye until the next event. That mistaken feeling is corrected today with the announcement of a completely new product that debuts for the first time at the Barcelona fair: the Xiaomi Wireless AR Glass Discovery Edition augmented reality glasses.
Fully autonomous in operation, this viewer of fairly contained dimensions presents a rather remarkable technical sheet, even though it is still a conceptual design with no signs of reaching the shelves. Its heart is none other than the Snapdragon XR2 Gen 1 chipset, the same hardware that we can find in Meta's Quest Pro, and it uses two micro OLED screens of unknown resolution, one for each eye. Although we will not be looking at them directly.
Being an augmented reality device, the Xiaomi Wireless AR Glass Discovery Edition must superimpose a synthetic image (generated by the device, such as text messages, map directions, translations, etc.) on the real world, so that the content of their micro OLED screens, with a maximum brightness of 1,200 nits, is projected using special prisms on electrochromic outer lenses. This technology allows the opacity of the glass to be modified by means of a small electrical current, so that they darken when the user needs to pay more attention to the information generated by the glasses.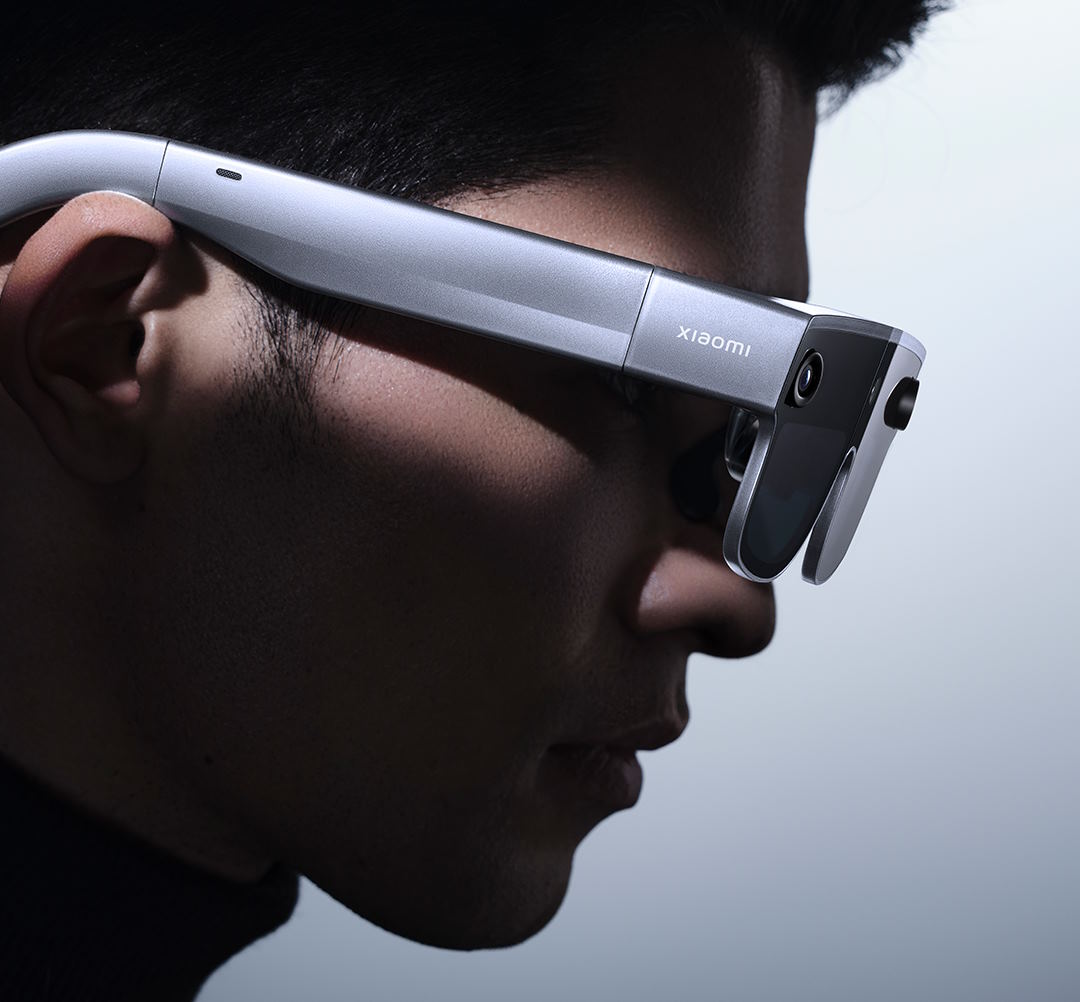 Beyond imaging technology, the Xiaomi Wireless AR Glass Discovery Edition stands out for its lightness and ease of use. Partially built in magnesium-lithium and carbon fiber, they barely weigh 126 grams, despite which they integrate two cameras for capturing external information and gesture recognition, as well as a battery of their own design. Unfortunately Xiaomi has not facilitated the autonomy of the device, which has a completely autonomous operation.
Xiaomi has not communicated a price or a release date, although a priori it seems like a device that is quite close to what a commercial product would be. In fact, the company points out that it works by connecting to a Xiaomi 13 "or other devices compatible with Snapdragon Spaces", which may suggest that it is more than just a demonstration prototype.