Microsoft is adding a reactive voice chat moderation system to the Xbox. The new voice chat reporting feature, launching today for Xbox Insiders, will allow players to capture and send 60 second audio clips of inappropriate voice chat messages, which will then be reviewed by the Xbox security team.
In an interview with The VergeXbox trust and safety general manager Kim Kunes said voice chat moderation represented the next step on Xbox's holistic approach to ensuring player safety.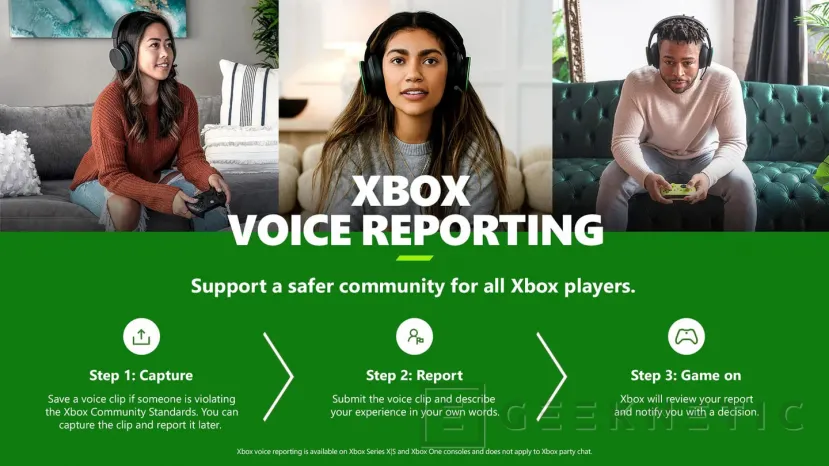 "If a player experiences something in our community that they don't like and wants to report it to us, they have a variety of different options to do so."Kunes said. "We do proactive moderation on text, images and video, and the launch of reactive voice moderation is all about that audio part."
This new feature It was designed to be as non-intrusive as possible so that players can capture and report offensive clips without interrupting gameplay. If that player hears something and wants to report it, they can capture it on the spot and then submit their report later.
End of Article. Tell us something in the Comments!
Jordi Bercial
Avid technology and electronics enthusiast. I tinkered with computer components almost since I could walk. I started working at Geeknetic after winning a contest on their forum for writing hardware articles. Drift, mechanics and photography lover. Do not hesitate and leave a comment on my articles if you have any questions.