A couple of weeks ago Microsoft paused the experiments it was conducting with the Xbox Home to review the
feedback
of the players and implement the changes they had requested. The redesign work is done, so now it's time to put the redesigned interface back into the hands of users, which will be available to Alpha Skip-Ahead and Alpha Ring Insiders this week. It will soon reach other users.
The new Xbox Home has been in the testing phase since September of last year. Throughout this time, experiments, which aim to offer an experience that balances accessibility, functionality, and the needs of the gaming community, have been taking place. In the end, the conclusion that the development group has reached based on user feedback is that the top of the interface was cluttered and did not leave enough space to enjoy the background. The redesign was built with all of this in mind, and now the Xbox Experiences team is once again asking for Insider input.
The new version of the Xbox Home interface.
As you can see in the image that you have above these lines, the new Home facilitates navigation by placing a quick menu at the top with access to the library, the Microsoft Store, Xbox Game Pass, search and settings. On the other hand, the tile mosaic moves to the bottom of the screen and reduces the size of the tiles but not their number, which goes up from 11 to 13. The two-row layout remains, but with a different size. Regarding the background image, which now displays much better, it can be default or display art associated with each title when hovering over the tile.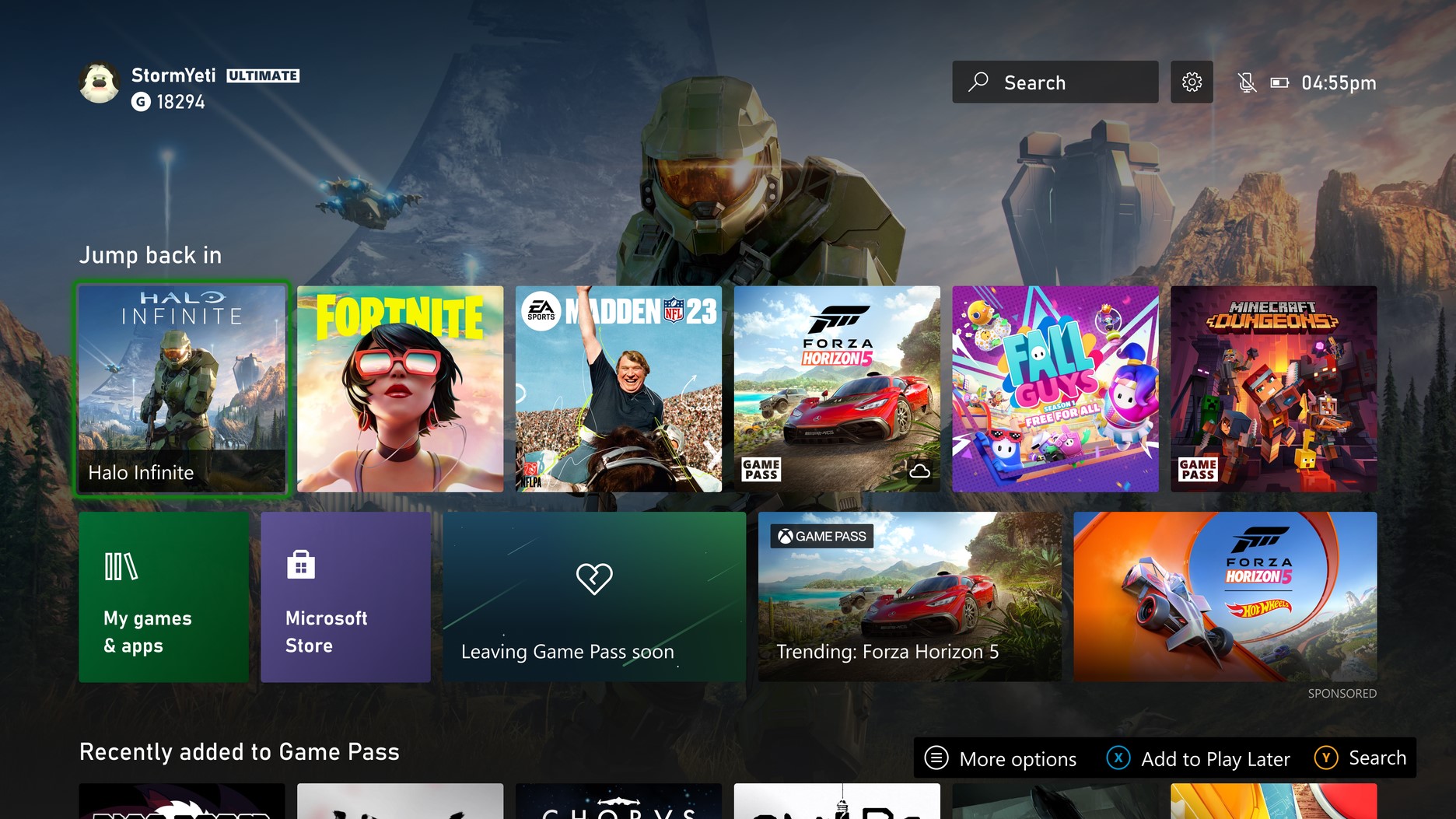 Old version of the Xbox Home interface.
The renewed Home is still in the testing phase and some things could change, but it seems that in the absence of the final touches this will be the version that Xbox players will receive. Microsoft has not provided a release date, but in the xbox twitter account They affirm that the new Home will reach the hands of all users of the console "soon".