Wine is a free and open source compatibility layer which allows you to run some Windows applications on computers running Linux or FreeBSD instead of Windows, although more recently it is also known for being the base of Protonthe compatibility layer that Valve uses to allow Steam Deck owners to play titles that are usually only found on Windows.
Now, Wine has been updated to version 8.0which we can now download from the official website in this link, and it represents the biggest update to this piece of software since the release of version 7.0 over a year ago.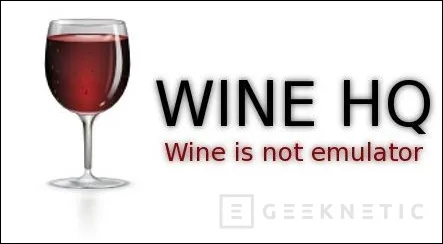 One of the biggest changes is that all Wine modules can now be compiled in PE (portable executable) format, allowing support for running Windows applications with copy protectionsthe use of 32-bit applications on 64-bit systems, and the use of x86 applications on computers with ARM processors.
This last point can be extremely important for those who use a Raspberry Pi. for certain tasks that, for some reason, do not have a Linux-compatible application.
End of Article. Tell us something in the Comments!
Jordi Bercial
Avid technology and electronics enthusiast. I tinkered with computer components almost since I could walk. I started working at Geeknetic after winning a contest on their forum for writing hardware articles. Drift, mechanics and photography lover. Do not hesitate and leave a comment on my articles if you have any questions.