There are several occasions in which a corrupt government has cut communication to the inhabitants of their country as a form of censorshipsomething WhatsApp apparently wants to fight with a system similar to the one we found in Telegram since the riots in Iran in 2020.
Since 2016, a total of 74 countries have restricted internet access to their inhabitants, the most recent being Iran's efforts to hide brutality against protestersas well as those of Russia with their invasion of Ukraine. That is why, as we read on whatsapp blogwe can now use a proxy to connect to the network.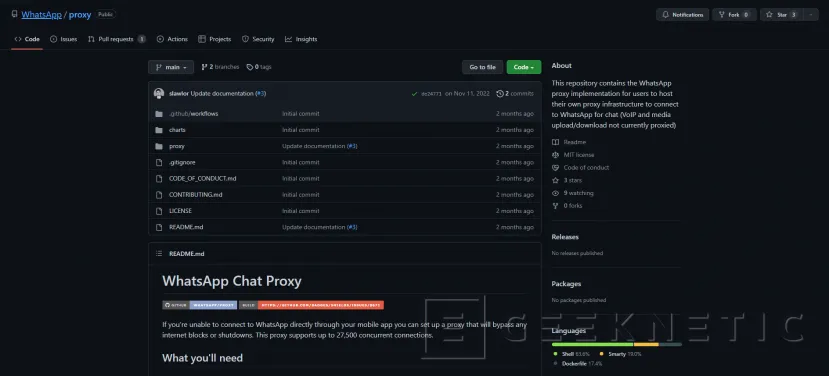 This will mean that in those countries where access to messaging services such as WhatsApp has only been blocked, can connect through an alternative proxy server to continue being able to communicate with ours. These servers are set up by volunteers and organizations around the world, so its reliability should be extremely high.
This link also explains how to set up a proxy server for whatsappwith a GitHub repository where we can download everything necessary to contribute to this cause, very commendable on the part of the company.
End of Article. Tell us something in the Comments!
Jordi Bercial
Avid technology and electronics enthusiast. I tinkered with computer components almost since I could walk. I started working at Geeknetic after winning a contest on their forum for writing hardware articles. Drift, mechanics and photography lover. Do not hesitate and leave a comment on my articles if you have any questions.