More than a decade ago, in a market dominated by iOS and Android, Mozilla Corporation laid the foundations of a project whose essence was quite laudable. The company aimed to create a open mobile operating system that would address the limitations of creating applications for a specific system.
We are talking about Boot to Gecko, a proposal that approximately one year after the start of its development was renamed 'Firefox OS'. Andreas Gal, the firm's director of research, described in 2012 to the offer of operating systems of that time as "walled gardens", that is, closed solutions.
Firefox OS, simple, fast and open
The Firefox operating system was intended to make a difference from the rest of the options available on the market. Yes ok used the linux kernelas Android did, its essence was to be based on the web, a feature that would allow it to be open, light, fluid and give developers few headaches.
Just as a web page can work on any computer with the correct browser installed, applications should be able to run without problem on all terminals that use Firefox OS. Of course, it would not always be necessary to have a connection to use the apps, since these would be available offline thanks to a feature called WebCache.
In general terms, the development began to gain momentum quickly and on February 21, 2013 the first version was presented. The structure of Firefox OS is very simple. It was integrated by the Gonk layer, formed mainly by the Linux kernel; Gecko, which was in charge of HTML, CSS and JavaScript, and Gaia, related to the user interface.
The idea was that, at least in the takeoff stage, the operating system would reach smartphones destined for markets such as Brazil, Colombia, Hungary, Mexico, Poland, Spain and Venezuela. Thus, Mozilla and Telefónica worked hand in hand to make Firefox OS a viable alternative for those markets, which would later be extended.
Our colleagues from Xataka Móvil had the opportunity to test the first commercial terminal with this OSthe ZTE Open of low range that went on sale in Brazil. This is a team that, despite its modest specifications, managed to move Firefox OS with some fluidity, launch applications quickly and optimize battery life to last for days.
The proposal was great, but it had several challenges ahead: continue conquering manufacturers, telephone operators and developers. In parallel, Mozilla made an agreement with the Chinese manufacturer Spreadtrum Communications to make its own affordable smartphones, specifically, terminals of about 25 dollars.
As Javier Pastor commented years ago, "the platform made us optimistic, but little by little its impact was reduced." For much of its short life, Firefox OS hardware offerings they were rather discreetand never managed to live on a high-end phone, a range that was dominated by Apple and Google.
And it wasn't that Mozilla was trying to compete with them in the most expensive segment, after all their idea was to promote a simple and open ecosystem, but basic phones prevented us from discovering the true potential of this system. So did the lack of applications like WhatsApp, which ended up being late.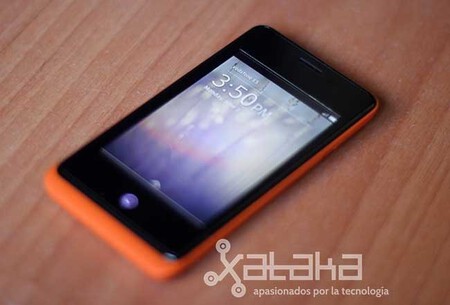 Sustaining the system in a world dominated by iOS and Android, and without meeting the expected objectives, was a difficult task. In 2016, those responsible for the project announced that development had stoppedand with it also ended the possibility of it reaching Panasonic televisions thanks to a sane agreement that had been established earlier that year.
The people who had decided to give this project a chance were left without updates on their terminals and, consequently, without new versions and functionalities. The ecosystem was dying due to a lack of response from the market and trading partners when it had not yet taken off.
The operating system had a very short life, but part of its components are still alive today. Gecko is the engine of the Firefox web browser, a piece of software whose origins date back to 1997 and the famous Netscape. Other components have been used in KaiOS, an alternative but closed OS.
Interestingly, KaiOS is present on a large number of smartphones. With the impetus of Google, the OS has managed to surpass iOS in the Indian market, reaching a market share that exceeds 17% in that country. Although, yes, little has remained of the philosophy that Mozilla intended to promote at the beginning of the project.
Images: Mozilla | Xataka Mobile
In Xataka: Freedom killed Firefox OS