If someone had asked for Twisted Metal in the Warhammer universe, their demand has been heard. Caged Element Inc., the studio responsible for GRIP: Combat Racing, and publisher Plaion, have announced the development of Warhammer 40,000: Speed ​​Freeks, a multiplayer racing and shooting game for PC that will be distributed under the model
free to play
. Those interested can now test the title thanks to the alpha phase. You only have to request access through the
Steam Playtest
.
Warhammer 40,000: Speed ​​Freeks bases its gameplay on a class system with Orks. The title offers several vehicle classes, including damage, tank, and support cars, with different abilities that cater to a variety of playstyles. To emerge victorious in games with up to 16 players, you must have skill at the wheel, but also skill in vehicular combat and good aim. In the trailer that you have below you can get a better idea of ​​the Speed ​​Freeks proposal.
In addition to the traditional multiplayer races, the title offers a Pursuit Mode where teams must capture points to control them successively. There is also a Convoy Mode that consists of protecting the team's convoy while attacking the enemy's and fighting to get there first. "Both modes are chaotic, unique and full of the iconic high-speed brutality of Warhammer 40,000," says developer Caged Element Inc. The title has been created using the Unreal Engine 5 graphics solution.
The alpha phase of Warhammer 40,000: Speed ​​Freeks features a limited number of vehicles and levels, and one of the game modes, the Combat Racing Conquest mode. In Conquest, players compete in races as they compete for points.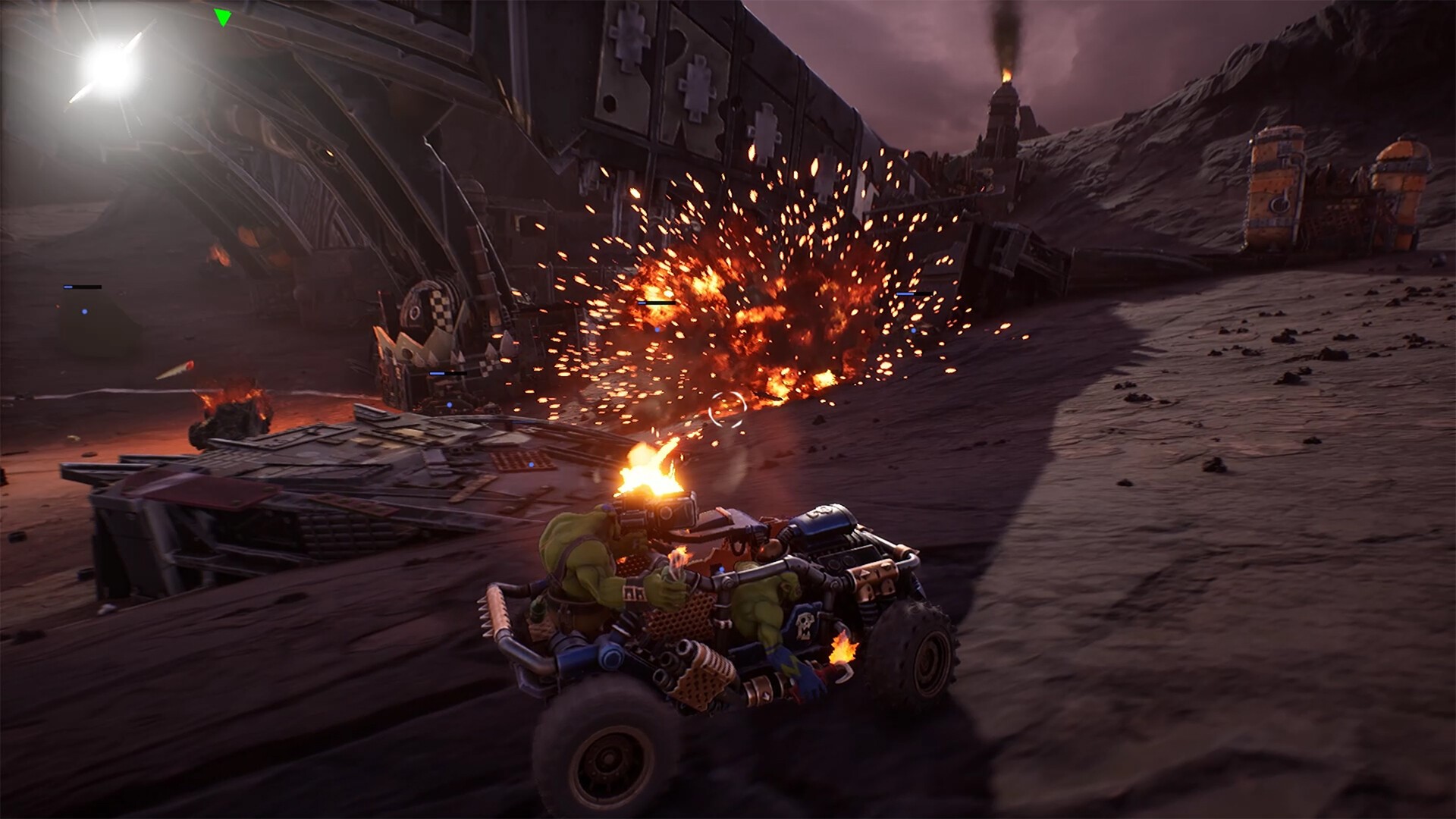 If anyone is wondering why so much Warhemmer news is due, Warhammer Skulls was held today, an event dedicated to the titles of this franchise. In addition to Warhammer 40,000: Speed ​​Freeks, the real-time strategy game has been introduced Warhammer Age of Sigmar: Realms of Ruin and a new gameplay from Warhammer 40,000: Space Marine 2.