It seems that the threat of Threads going for the place of Twitter has not sat well with Elon Musk, who would have ordered the blocking of the links of the new social network of Meta on Twitter to prevent users from being able to easily switch there. It is not the first time that this has happened, since at the time Mastodon was seen in a similar position.
However, this time the blocking is more subtle, as it only seems to be in effect in Twitter's search system. This does not prevent a user from posting a link to Threads, but if someone tries to find links to this social network, they will not be able to find them using traditional methods.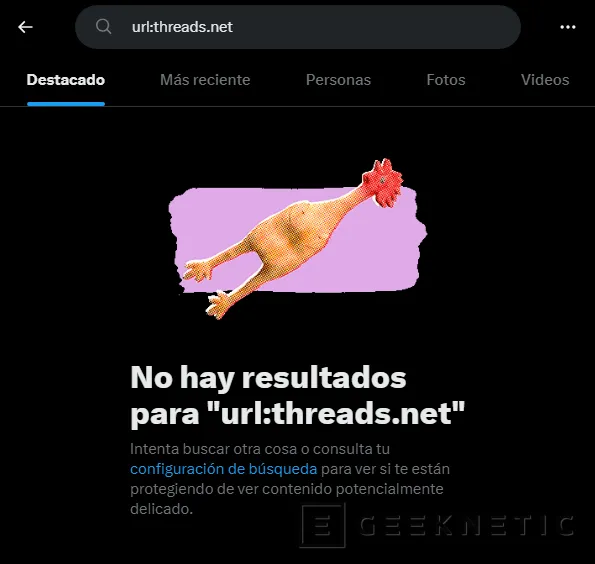 This problem may not appear for everyone, but considering that both we and developer Andy Baio we have encountered the same problem in different parts of the worldhopefully this is a change that has been rolled out globally.
It seems that there are methods to bypass this blocking to Threads, such as simply not writing the point in the domain when we search, but without a doubt, This is behavior that we would fully expect from Elon Musk.
End of Article. Tell us something in the Comments!
Jordi Bercial
Avid technology and electronics enthusiast. I tinkered with computer components almost since I could walk. I started working at Geeknetic after winning a contest on their forum for writing hardware articles. Drift, mechanics and photography lover. Do not hesitate and leave a comment on my articles if you have any questions.