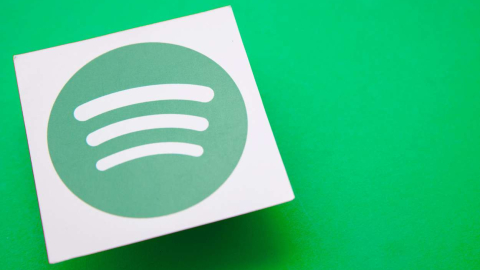 Music has been a companion faithful of humanity throughout history, inspiring emotions, creating memories and conveying powerful messages. Listening to music is an almost universal act that transcends cultural and linguistic barriers, connecting people on an emotional and spiritual level. And this activity, thanks to platforms like Spotify, is something we can do anywhere: traveling on the subway, while you're at work, etc.
Hence, there are many people who have subscribed to this application that has recently updated its pricing policy. And it is that, as expected, in the same line that Netflix has made certain changes in its subscription services, now it is the turn to Spotifywhich until now had not updated its rates in Spain.
Thus, this Monday, July 24, the company has announced on its official blog that this change in its prices is due to the need to "provide value to fans and artists on our platform." However, this price increase will only be applied immediately to all new registrations that occur from now on. Instead, those who already If you are subscribed you will receive an email notification and they will have one month to accept the new conditions or reject them. On the other hand, those who are currently undergoing the trial period will be able to pay the first monthly payment with the old price but the following month they will have to decide whether to accept the new prices or, on the contrary, end the subscription.
Likewise, subscribers will receive an email announcing this change policy. in all the markets in which these new prices will be appliedamong which is Spain but also Andorra, Albania, Argentina, Austria, Australia, Bosnia and Herzegovina, Belgium, Bulgaria, Brazil, Canada, Chile, Colombia, Costa Rica, Cyprus, Denmark, Ecuador, Estonia, Finland, France, United Kingdom, Greece, Guatemala, Hong Kong, Croatia, Indonesia, Ireland, Israel, Iceland, Italy, Lithuania, Luxembourg, Latvia, Monaco, Montenegro, North Macedonia, Malta, Mexico, Netherlands, Norway, New Zealand , Peru, Portugal, Serbia, Sweden, Singapore, Slovenia, Slovakia, San Marino, Thailand, Turkey, the United States and Kosovo.
Is it worth paying for the subscription?
Although Spotify has a free version, which allows you to listen to music for free on the condition that you have to listen to ads, many prefer the paid option. And it is that the subscription has multiple advantages; among them, that you do not have to listen to ads and you can choose the song you want at any time; Furthermore, another interesting aspect is that you can download the songs you want and listen to them anywhere in the world without having an internet connection. Likewise, it should be noted that Spotify has plans for students, which are much cheaper.
What are the new Spotify prices?
Spotify prices in 2013 in the new plans are as follows:
Individual plan: go from 9.99 euros to 10.99 euros

Duo plan: go from 12.99 euros to 14.99 euros

Family plan: go from 14.99 euros to 17.99 euros

Student plan: go from 4.99 euros to 5.99 euros
Thus, the student and individual plan only go up one euro; On the other hand, the duo plan and the family plan go up two and three euros respectively, which means an increase from 12 to 36 euros per year.