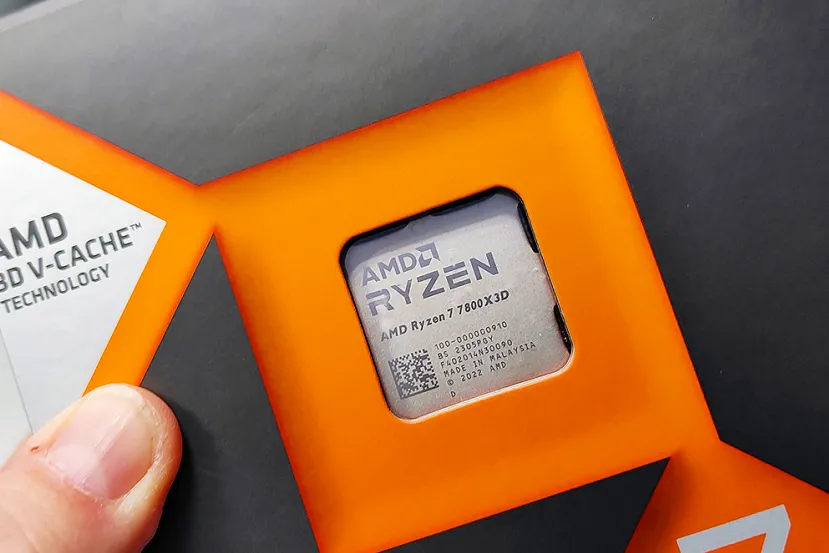 The latest processor from AMD is the AMD Ryzen 7 7800X3Da CPU based on the Zen 4 architecture and accompanied by the cache system AMD Stacked 3D V-Cache with a clear orientation towards gaming. However, the improvements in games and in certain applications that this 3D cache offers means that the overclocking capacity of the processor is very limited and cannot exceed 5 GHz on a single core, at least not with conventional methods.
However, the overclocker SkatterBencherin collaboration with ASUS, has been able to surpass that figure and placing an AMD Ryzen 7 7800X3D core at 5.4 GHz. Also, in multicore overclock It has managed to reach 4.855 GHz in all 8 cores simultaneously.
To do this, it has used different tools such as various external clock generators to increase the MHz, AMD's curve optimizer and PBO (Precision Boost Overdrive) technology on the motherboard to bypass the chip's power limitations.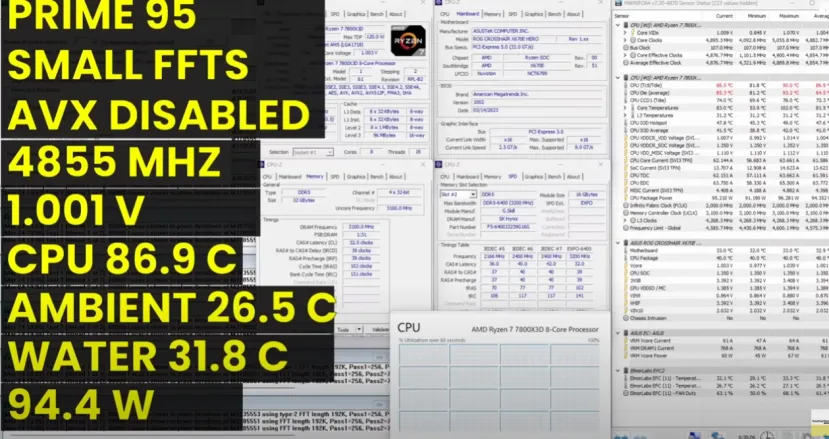 To achieve this speed record, he used an ASUS ROG Crosshair X670E Hero motherboard, one of ASUS's highest-end proposals with the AM5 chipset. The cooling system is liquid cooling, so it doesn't seem to require any kind of extreme cooling.
End of Article. Tell us something in the Comments!

Anthony Delgado
Computer Engineer by training, writer and hardware analyst at Geeknetic since 2011. I love gutting everything that comes my way, especially the latest hardware that we receive here for reviews. In my free time I mess around with 3d printers, drones and other gadgets. For anything here you have me.