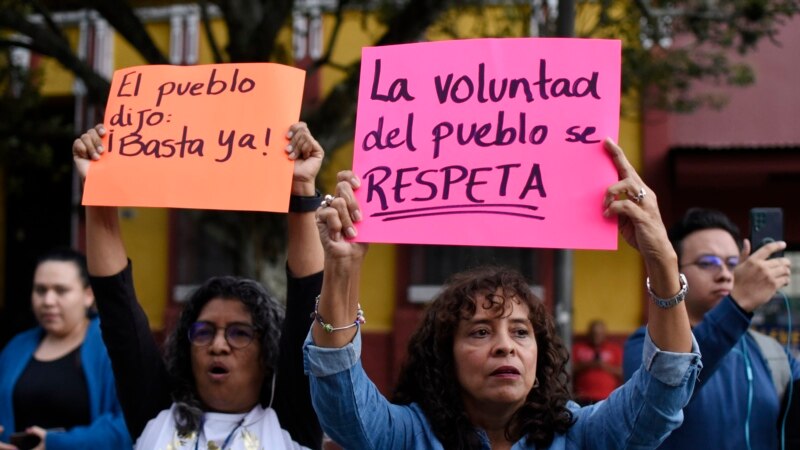 GUATEMALA CITY –
The United States stressed to Guatemala the importance of allowing a runoff election to take place without interference, a senior Washington official said Monday, after a local prosecutor's investigation against a candidate's party threatens to remove him from the race for the Presidency.
The Undersecretary for Western Hemisphere Affairs of the United States Department of State, Brian Nichols, reported on Monday that he had spoken with the Foreign Minister of the Central American country Mario Búcaro regarding the conditions for the run-off, scheduled for August 20.
"I spoke with #MinBúcaro @MinexGT about the vital importance of allowing the second round of elections in Guatemala to take place without interference or harassment from candidates and parties," Nichols wrote on his Twitter account. "Guatemalans have the right to choose their rulers."
The prosecutor's office of the Latin American country opened an investigation this month against the Semilla party, of presidential candidate Bernardo Arévalo, for the alleged falsification of 5,000 signatures to constitute the group.
A judge suspended Arévalo's participation in the August ballot, but the Constitutional Court annulled that measure. The actions of the local prosecution and justice have provoked criticism from national and international civil organizations, in addition to some protests in the streets.
The center-left anti-corruption deputy and Sandra Torres, of the center-right and representative of the National Unity of Hope (UNE) party, finished in the first two places in the first round of elections on June 25, which opened the door for them to compete in the ballot.
Connect with the Voice of America! Subscribe to our channels Youtube and WhatsApp. Also activate notifications, or follow us on social networks: Facebook, Twitter and instagram.