Faustina Torres seems to be angry. But that intense look gathers rather a historical claim and a call to action for the rights of people belonging to the original peoples.
She raises her voice to reaffirm that their lives are harder than those of the average inhabitant of their country.
"Costa Rican society does not teach us that there are indigenous people in this country. It is a form of discrimination, making the existence of indigenous peoples invisible," she comments.
A Bribri indigenous woman, Faustina defines herself as a mother, grandmother, sister and aunt. But, above all, she is a transmitter of ancestral heritage and a defender of rights, who learned to fight against discrimination as a child.
"I think that indigenous women have triple discrimination for being a woman, for being indigenous and for having a very low level of schooling," she says.
UN/Costa Rica
Cover of the book I am indigenous in Costa Rica and this is my story.
Machismo in his own family
"Since my childhood, life between brothers has marked me. We were three sisters and a boy, so male preference prevailed. However, I transformed it in a positive way to defend myself and reduce these macho practices", he affirms.
That fight against machismo was later extended to the community: "There was always a lot of discrimination and violence on the part of indigenous men. They did not want women to organize. Faced with this situation, we had to rethink the indigenous experience, the role of women culturally and the functions that women have within the culture".
From there he jumped to broader struggles that involved social protest to claim the rights of his people before Costa Rican society.
"At that time, I started the struggles through the demonstrations that took place in San José and I learned to fight for what one wants. I got involved in the struggle over land ownership, indigenous education, the autonomy law, mining, the hydroelectric dam, and the Free Trade Agreement. This fight is not easy, but the knowledge has helped me a lot", he explains.
His wish now is that the rights of many people become a reality: "The hope is that the culture and academic knowledge remain intact. A dream is that my children and grandchildren live in a safe place."
I am indigenous and this is my story
The story of Faustina Torres, along with that of 29 other indigenous people, is found in a book recently published by the UN in Costa Rica, entitled I am indigenous in Costa Rica and this is my story.
This publication wants precisely to make visible the situation of specific people and groups so that their desires, struggles, experiences and great life lessons can be known.
But what does it mean to be an indigenous person in Costa Rica?
In Costa Rica, there are more than 104,000 indigenous people, belonging to eight indigenous peoples., of which 36,000 live in 24 territories. Bribris, Cabécares, Malekus, Chorotegas, Huetares, Ngäbes, Bruncas and Térrabas, make up the indigenous peoples of the country.
According to official data from the National Institute of Statistics and Censuses, 70% of indigenous households have unsatisfied basic needs in essential areas such as health, education and housing, while the national average reaches just 24%.
Throughout the country, poverty reaches 23% of households. Nevertheless, in the case of indigenous peoples, the figures are disproportionate: in the town of Cabécar it is 94%; in the Ngäbe people 87% and in the Brörán people 85%; to name just a few.
Likewise, the percentage of indigenous adolescent women who are mothers exceeds double the national total. And regarding education, only 13% of indigenous people graduate from school.
Open the eyes
Allegra Baiocchi, the highest representative of the United Nations in Costa Rica, stressed that this book of stories opens the eyes to community experience, customs, worldviews and traditions full of meaning and love for the land and the environment.
"To make this book, we traveled to their territories so that they could tell us what it means to be an indigenous person in Costa Rica, and thereby delve into their daily life, understand the human meaning of their struggles, their hopes, and especially, that transmission of knowledge. tradition through generations. The opportunity to get to know them as people, the opportunity to put ourselves in their shoes, and consider them at their best as essential, unique and valuable human beings who are part of this multiethnic and multicultural Costa Rica, has been extremely valuable to us," said Baiocchi.
Also, from the United Nations the increase in tensions in indigenous territories due to non-compliance with the legislation has been viewed with concern which establishes that indigenous peoples have 3,300 square kilometers insured for their territories, approximately 7% of the country, but more than a third of said territories are occupied by non-indigenous people.
These tensions have led Francisco Cali Tzay, UN special rapporteur on the rights of indigenous peoples, to visit Costa Rica and express broad concerns about the state of compliance with their rights.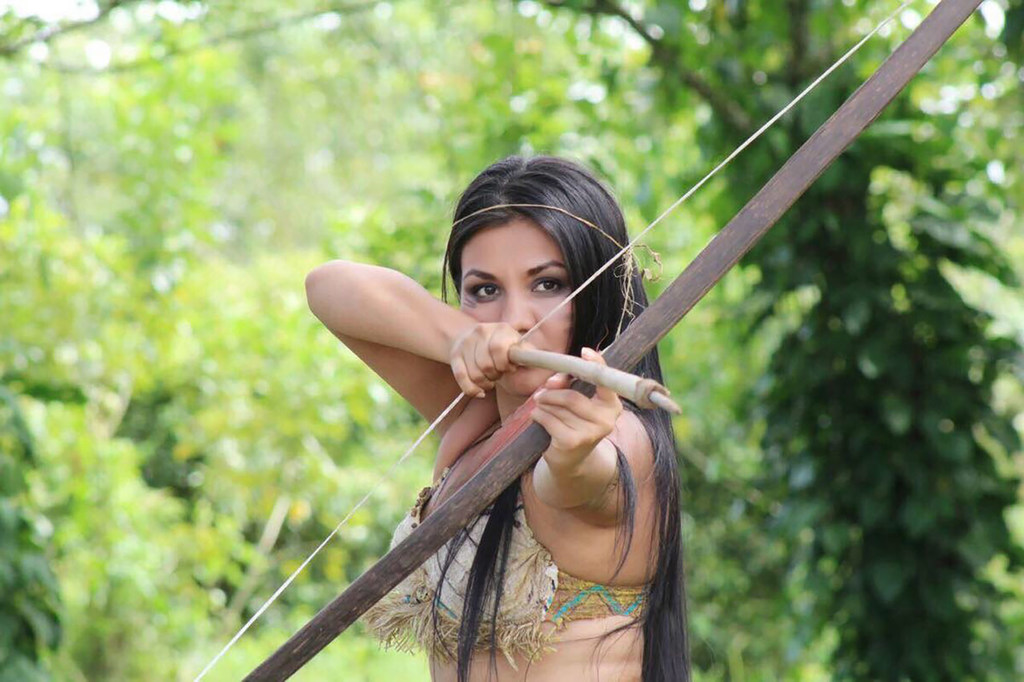 hiqui mulberry
Hiqui Morera is a Maleku indigenous woman who also told her story in the UN Costa Rica publication. She said that she learned to do everything that someone once said that she could not achieve.
The role of the UN
The United Nations has highlighted that one of its main missions in the country is to accompany indigenous peoples in the promotion and protection of their rights, especially:
self determination
secure tenure of their collective lands
free, prior and informed consultation
the protection of human rights defenders
prompt, effective and culturally relevant justice
access to basic services and development opportunities
They have also expressed concern and have followed up on the ground the social tensions and situations of violence that are generated in the indigenous territories due to land problems.
The UN has coordinated closely with the State authorities, and with the leaders of the indigenous territories and their representative organizationswith the aim of recognizing the validity of the diversity of their voices, desires and demands.
To support the response and search for solutions to these challenges, the UN, through its specialized agencies in Costa Rica, has built a Strategic Plan for Indigenous Peoples, based on the recommendations of human rights mechanisms, which promotes, among other aspects :
the prevention and protection of indigenous peoples, especially women
monitoring and support during the COVID-19 pandemic
support to ensure access to justice
support to ensure the right to consultation and participation
The environmental protection
the protection of sexual and reproductive rights
strengthening economic, social and cultural rights
the fight against discrimination and racism
follow-up to the recommendations of human rights mechanisms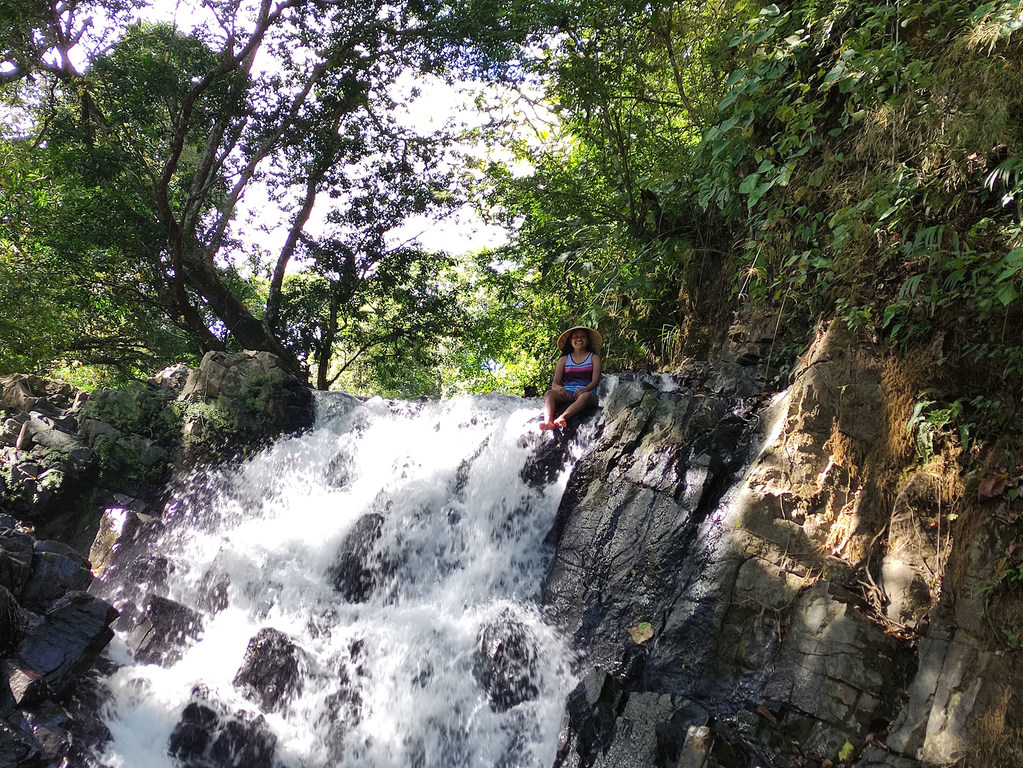 Rose Fernandez
The story of Rosa, a Boruca indigenous woman from Costa Rica, is part of the book "I am an indigenous person in Costa Rica and this is my story".
call to action
The United Nations has recognized the intention and good will of government authorities to resolve the great challenges facing indigenous peoples.
The Organization has also made a call to all of Costa Rica, country whose Political Constitution recognizes its multiethnic and multicultural identityand reaffirms its historical vocation for rights, equality and inclusion, deepening its will for dialogue and accelerating action to resolve the great gaps faced by indigenous peoples.
At the end of his story, Faustina Torres leaves us all a lesson: "I think I learned that doing things well has rewards, that is, sowing good actions and practices have good results. I have also learned that it is very important to share successful experiences because there is knowledge. It can be used for the good of a community."
This article was prepared by Danilo Mora Díaz, UN Communications Officer in Costa Rica.