A few days ago we saw the study carried out by Igor's Lab on the new Intel Raptor Lake processorswhere it was possible to verify that The Intel Core i9-13900KF were one of the best options to get the most out of the processor getting some higher clock rates with overclocking. Now he has been able to repeat the study with Intel's latest addition to top-of-the-range processors, the Intel Core i9-13900KS that reaches up to 6 GHz without the need for overclocking.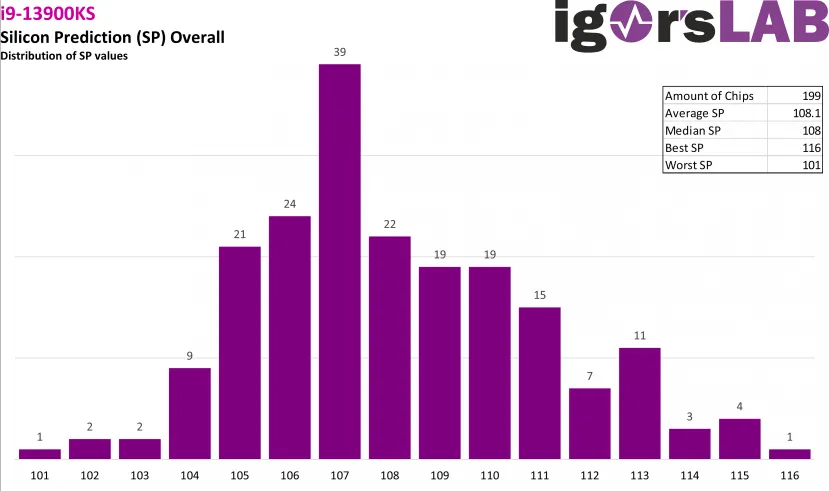 Up to 199 samples have analyzed following the same algorithm as the previous time, thanks to a utility in BIOS of ASUS boards that analyze the quality of silicon using a mathematical formula based on information obtained from the processor. Intel has been keeping references from their Core i9-13900K which will become the KS variant as long as its voltage curve does not exceed 1.49 V with 6 GHz. Since these Intel Core i9-13900KS are variants specials of the Core i9-13900K, it would also be possible to find a Core i9-13900KF that has a similar curve to the Core i9-13900KS.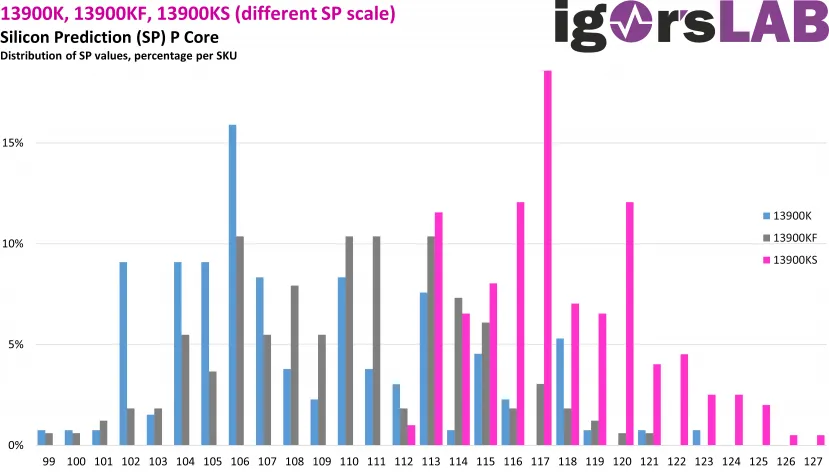 Among the 199 processors analyzed, a average score of 108.1, with a maximum of 116 and a minimum of 101 points. If they are compared with the Core i9-13900K and the KF, we can clearly see that KS score higher by getting a better voltage and frequency curvewhich is what they have actually been selected for.
End of Article. Tell us something in the Comments!
Juan Antonio Soto
I am a Computer Engineer and my specialty is automation and robotics. My passion for hardware began at the age of 14 when I gutted my first computer: a 386 DX 40 with 4MB of RAM and a 210MB hard drive. I continue to give free rein to my passion in the technical articles that I write at Geeknetic. I spend most of my free time playing video games, contemporary and retro, on the 20+ consoles I own, as well as my PC.