Although some may think otherwise, Huawei is not out of the game. Despite its many tribulations, the Chinese phone maker continues to update its small portfolio of phones, focusing primarily on a high-end that offers higher profit margins and more possibilities for differentiation. A clear example of this is the new Mate 50 family, unveiled today.
Composed of a total of three phones (base, Pro and RS Porsche Design), the new Mate 50 range stands out for the use of a modern Snapdragon 8+ Gen 1 processor devoid of 5G connectivity in response to US sanctions on Huawei, as well as a ROM based on Android but without Google services. Outwardly they are distinguished by size (Pro and RS use a larger screen), the shape of the screen and some aesthetic details, with the RS exhibiting an aesthetic much more of its own.
Base screen: 6.7-inch OLED, 2700 × 1224, 90 Hz
Display Pro and RS: 6.74 OLED 2616 × 1212, 120 Hz
Processor: Snapdragon 8+ Gen 1
Base Memory: 8GB
Memory Pro: 8GB
RS Memory: 12GB
Base storage: 256 GB (expandable)
Pro Storage: 256/512 GB (expandable)
RS Storage: 512 GB (expandable)
Base rear cameras: 50+13+12 MP (normal OIS, panoramic, tele OIS)
Pro rear cameras: 50 + 13 + 64 MP (normal OIS, panoramic, tele OIS)
RS rear cameras: 50+13+48 MP (normal OIS, panoramic, telemacro OIS)
Front camera: 13 megapixels, f/2.4
Base battery: 4,460 mAh with fast charge
Pro and RS battery: 4,700 mAh with fast charge
Dimensions and base weight: 161.5 x 76.1 x 7.98 and 206 grams
Dimensions and weight Pro: 162.1 x 75.5 x 8.5 and 209 grams
Dimensions and weight RS: 162.1 x 75.5 x 9.92 and 232 grams
Others: HarmonyOS 3.0, 4G, Wi-Fi 2.4 + 5 Ghz, Bluetooth 5.3, USB Type-C, USB 3.1 GEN1, NFC and fingerprint sensor.
The general performance should not deviate too much from what is seen in other phones with this hardware, so its biggest claim lies in features such as the cameras, which in the case of the Mate 50 Pro incorporates a camera with a stabilized 50-megapixel sensor with the Xmage variable aperture technology, thanks to which it is possible to move from f / 1.4 to f / 4 and vice versa for more careful photographs and high-quality blur effects.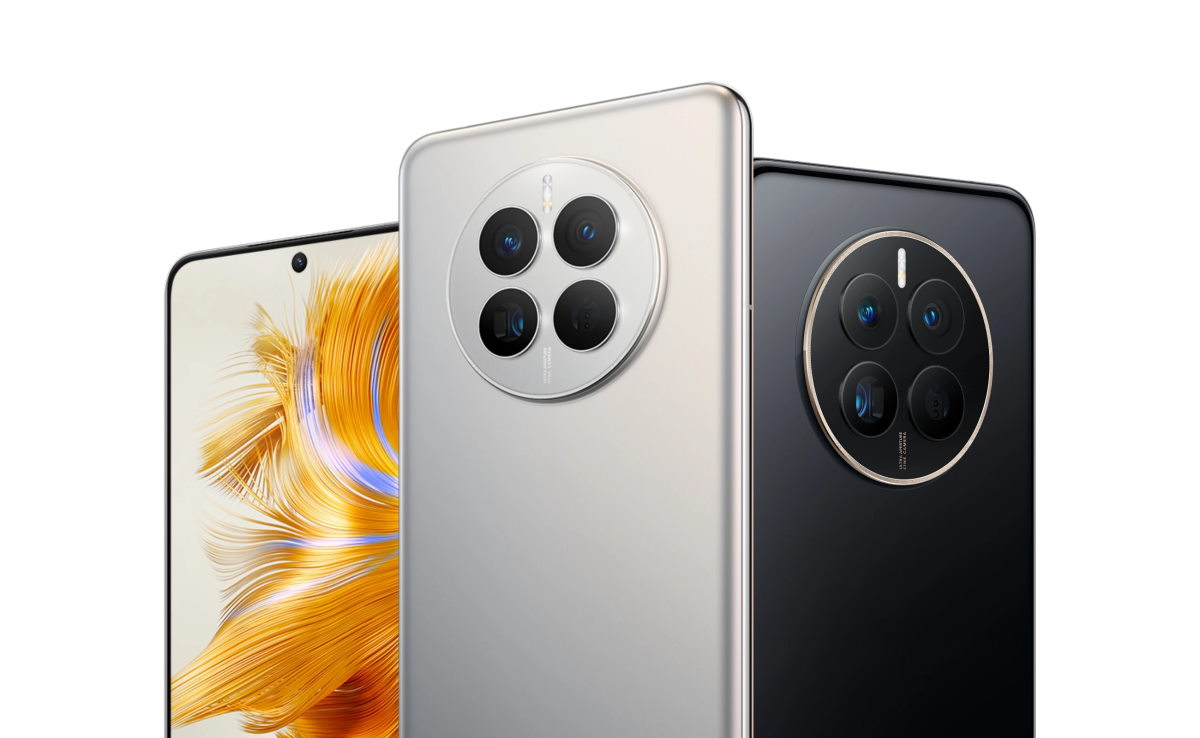 Huawei Mate 50 (base)
Other interesting details of the Pro model are the use of a 64-megapixel RYYB sensor for zoom work (12-megapixel in the base model) with mechanical stabilization and the use of a laser focus system. The RS Porsche Design, for its part, replaces this sensor with a 48-megapixel sensor (also stabilized) that brings together the zoom and macro tasks.
Beyond the camera, the Huawei Mate 50 Pro also stands out for the curious ability to send messages and location data from anywhere in the world using a satellite connection instead of a conventional LTE network, so in theory it is possible to communicate with the rest of the world even if there is no telephone coverage. To do this, it uses the Beidou Satellite Message 3 protocol. For now it is unknown if this feature will be offered in the West.
Huawei has not yet announced prices or availability for Spain. In China, the rates start at 4,999 yuan (725 euros at the exchange rate) for the 128 GB base Mate 50 and peak at 12,999 yuan (1,885 euros) for the Mate 50 RS Porsche Design, with 512 GB.