NVIDIA will launch the new RTX 4070 next Aprila card that continues the line of desktop cards despite the fact that the variants for laptops have been presented in full. The NVIDIA RTX 4070 will integrate a AD104 GPU of which two variants are expected, the 250 and 251. From the hand of MEGAsizeGPU we have been able to see this GPU in its first variant, the AD104-250-A1.
This AD104 GPU is the same one used by the NVIDIA RTX 4070 Ti already launched, but in this version without Ti it will have 5,888 CUDA cores along with a total of 12GB of 192-bit GDDR6X VRAM. Although for the moment there is nothing confirmed And all of these rumors are subject to change, as NVIDIA is prone to changing product specifications even recently after launch. The new variant that will be available later, the AD104-251will have the same characteristics as voltage controller exceptionsomething invaluable for the end user.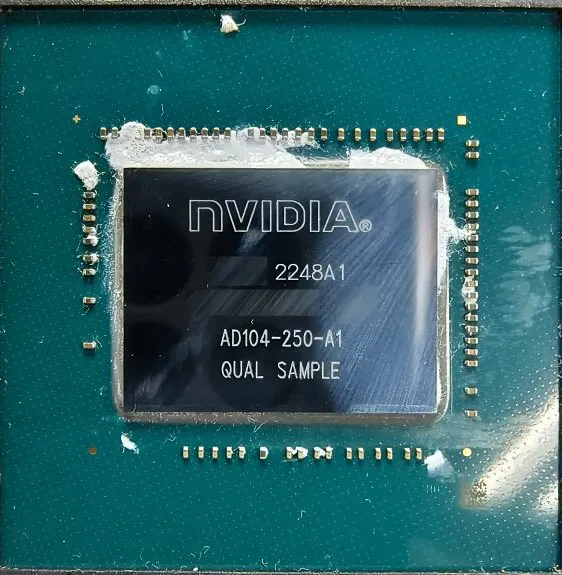 In the image we can see that the GPU corresponds to a Quality Sample that are sent just before its final version and that are usually very similar or even the same as the final version. The NVIDIA RTX 4070 should start its mass production shortly so that it is available on the filtered date, April of this same year
End of Article. Tell us something in the Comments!
Juan Antonio Soto
I am a Computer Engineer and my specialty is automation and robotics. My passion for hardware began at the age of 14 when I gutted my first computer: a 386 DX 40 with 4MB of RAM and a 210MB hard drive. I continue to give free rein to my passion in the technical articles that I write at Geeknetic. I spend most of my free time playing video games, contemporary and retro, on the 20+ consoles I own, in addition to the PC.