The new Deep Cool Assassin IV is a high-performance air cooler for processors that stands out for its exterior. Its square design is what makes it aesthetically different from many other tower coolers. Actually, although it is a double tower heatsink, it has a casing that covers the towers and the two fans, letting us see a closed black cube.
It includes a 140mm fan and a 120mm fan, the latter can be placed on either of the two external sides to make room for RAM modules with high heatsinks. In addition, at the top we have a switch that changes the fan mode, reducing its maximum noise to 22.6 dBA in silent mode. In high performance mode, the DeepCool Assassin IV is capable of cooling up to 280 W
The DeepCool Assassin IV is compatible with AMD AM4 and AM5 sockets, as well as Intel LGA 115x, LGA 1700, 1200 and 20xx sockets. Its price is 100 dollars in the United States and 99.95 euros in Spain.
It has a weight of 1,575 kg with total measurements of 144 x 147 x 164 mm.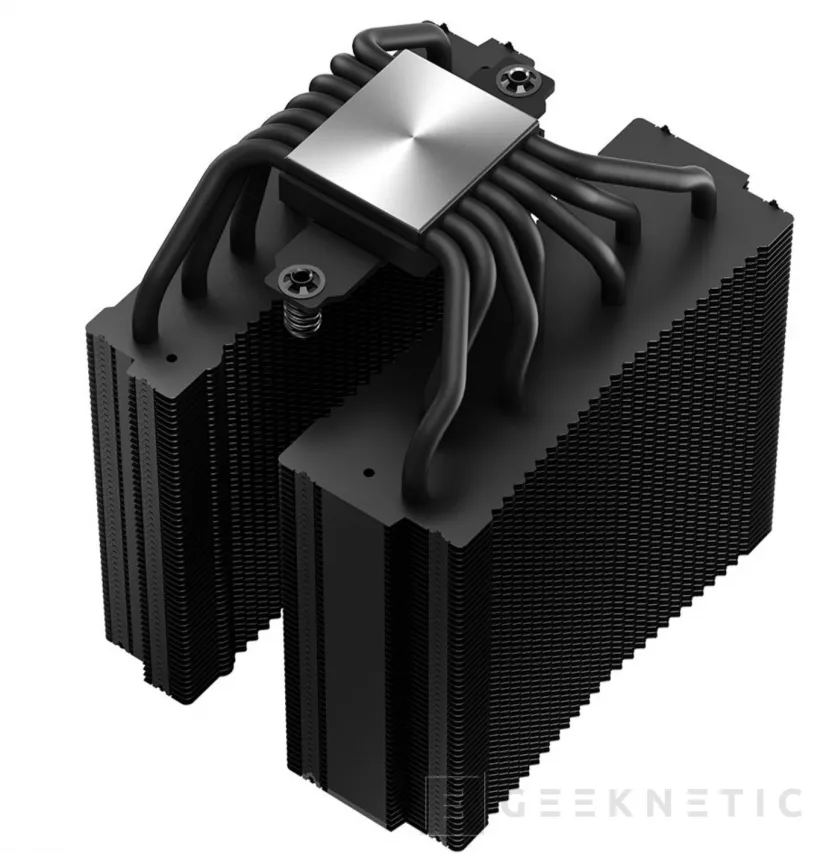 End of Article. Tell us something in the Comments!
Anthony Delgado
Computer Engineer by training, writer and hardware analyst at Geeknetic since 2011. I love gutting everything that comes my way, especially the latest hardware that we receive here for reviews. In my spare time I mess around with 3d printers, drones and other gadgets. For anything here you have me.