At the end of March, the Ransom House cybercriminal group took over a large amount of data from the Hospital Clínic de Barcelona, ​​leaking more than 4.45 TB of data after installing a ransomware in the computer equipment of the hospital center.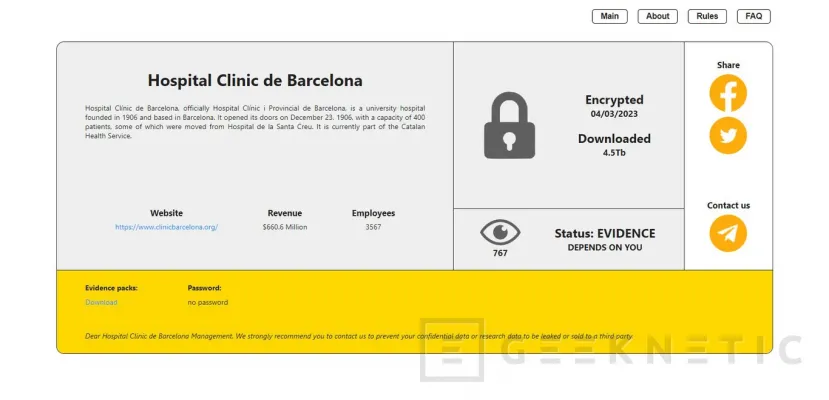 The response of the authorities, specifically the Mossos d'Escuadra, was none other than to counterattack with a DDOS attack (Distributed Denial of Service Attack, basically saturating the criminal group's servers with a multitude of connections). As we already anticipated when the Catalan regional police came up with the "happy idea" of announcing to carry out a DDOS attack against the cybercriminal group's servers, the action has not been of much use, and after managing to take down the Ransom group's website House, this one is active again.
by way of revengethe group of criminals has announced that they will publish more data obtained in the attack, specifically data on patients with infectious diseases and the use of experimental treatments in the elderly.
Ransom House alleges that he has tried to contact hospital management (possibly to extort money from them) and that they have not accepted.
Currently, it seems that Telegram has taken action on the matter and has closed or deleted the group and user that the criminals used for their communications.
End of Article. Tell us something in the Comments!