With the launch of the Steam Deck, a problem that already affected owners of other devices such as Microsoft Surfaces became apparent, and it's the relative lack of options when it comes to M.2 SSD drives. in 2230 formatthe shortest format the specification offers for SSD drives.
Now, little by little, more models are being seen, being Corsair's turn with the launch of its Corsair MP600 Mini, a unit based on the Corsair MP600 that It comes in a 2230 form factor that allows it to be installed on devices like the Steam Deck, Microsoft Surface Pro 8 and Pro 9, as well as other MiniPCs.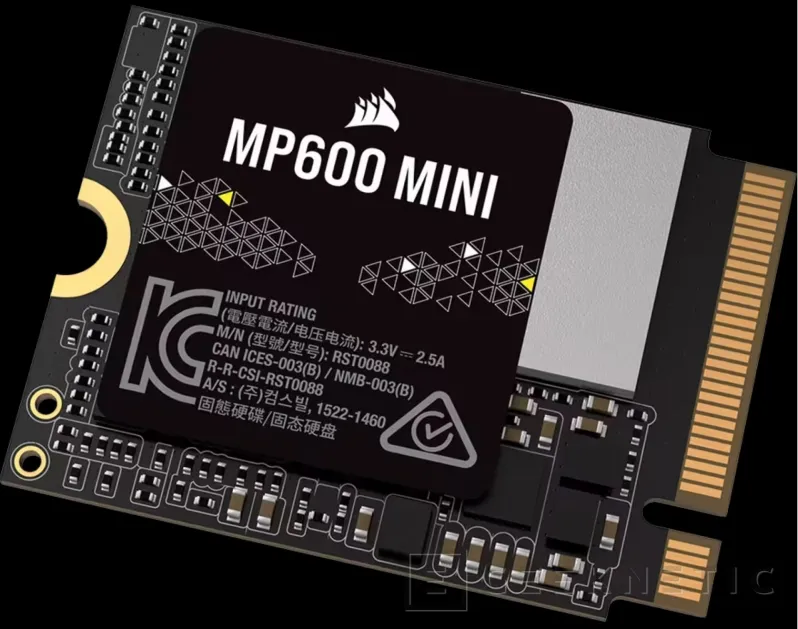 This is a PCI Express 4.0 drive, so it will not be able to run at peak performance on a Steam Deck. However, that is not the purpose for which this unit has been designed, but It will allow the Valve console to have the maximum possible performance at the storage level.
Its capacities reach 1TB, but according to what we read in Overclock3Din the future there will be models with greater capacity, so we should not worry too much about the future of this small format of SSD drives.
End of Article. Tell us something in the Comments!
Jordi Bercial
Avid technology and electronics enthusiast. I tinkered with computer components almost since I could walk. I started working at Geeknetic after winning a contest on their forum for writing hardware articles. Drift, mechanics and photography lover. Do not hesitate and leave a comment on my articles if you have any questions.