Taking advantage of the arrival of new processors 13th generation Intel Core Raptor Lake for high-performance laptops, and also that of the new NVIDIA RTX 40 for this type of device, MSI has presented its new catalog of gaming laptops that includes renewals of mythical ranges such as the Titan, along with new gaming-oriented families.
For example, the new Titan GT77 13VI and its 13VH variant arrive with the new and powerful Intel Core 19-13980HX CPU with its 24 cores. They are accompanied by configurations equipped with the new NVIDIA GeForce RTX 4080 and RTX 4090 for laptops, although above all this latest model has much more modest specifications than the desktop variant, although it keeps the name and could be misleading. In any case, we are before two of the world's most powerful graphics cards for laptops.
Adding the 75W TDP of this CPU and the 175W reached by the RTC 4090 in these devices, we have nothing more and nothing less than 250W of power between the two.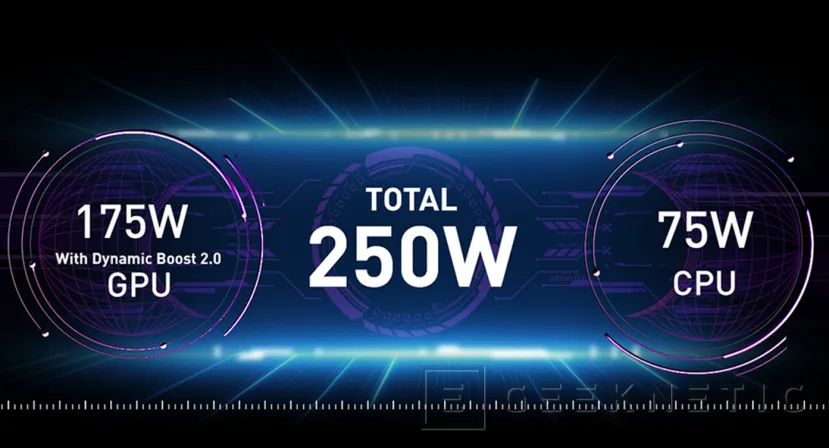 The rest of the specifications are up to these components, such as its 17.3-inch 4K screen with MiniLED panel and HDR 1000 of IPS type, or configurations with high-performance NVME PCIe Gen 5 x5 SSD. The keyboard has mechanical Cherry MX switches, and it does not lack connectivity of all kinds with Thunderbolt 4, WiFi 6 and 2.5 GbE.
Both the Core i9-13980HX and the RTX 4090 also go hand in hand in the MSI Raider GE78 with a 17.3-inch screen with 2,560 x 1,600 pixels and a 240 HZ refresh rate. This model is also available with the RTX 4080 and RTX 4070, as well as with more modest CPUs. He is followed by Raider GE68 with Core i9-13950HX in its most powerful configuration together with RTX 4070 and RTX 4060 together with 16-inch screens with 4K resolution and 120 Hz or QHD + and 240 Hz. Both teams share connectivity with the Titan GT77 is a large part.
the new range MSI Vector GP77 13Th It reduces the CP specifications a bit with a model that can go up to the Core i9-13900H along with RTX 4060 and RTX 4070 graphics. It is a 17.3-inch laptop with a QHD 2560 x 1440 resolution and 240 Hz frequency update.
Nor are the Stealth, MSI's finest gaming and creator laptops left without their update, with configurations of Core i9-12900H processors in the Stealth 16 Studio model, along with RTX 4070 and 4060 under 4K and QHD+ screens in 16 format inches. This model has a 14-inch variant, the Stealth 14 Studio with Core i7-137000H and RTX 4070 or RTX 4060. Its screen reaches QHD + resolution and 240 Hz in the most capable model. The largest model will be the Stealth 17 Studio, capable of housing an RTX 4090 alongside its Core i9-13900H CPU.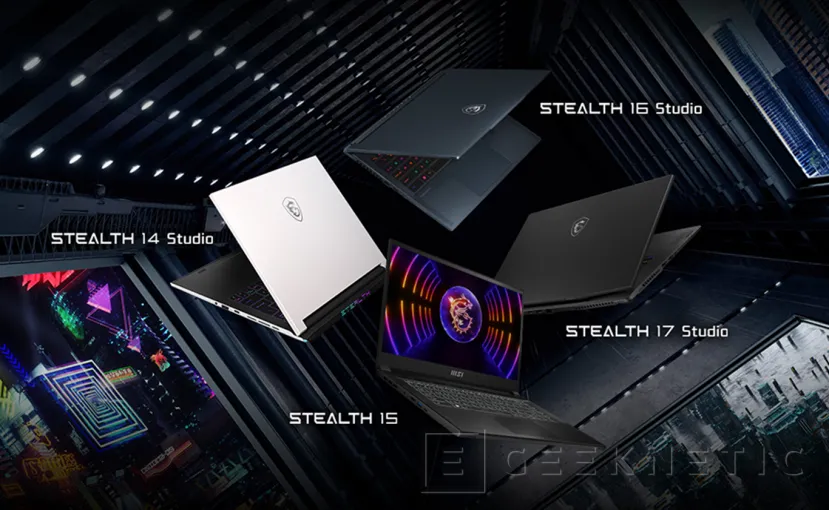 In the case of Stealth 15, It combines a Core i7-13620H with an RTX 4060 or RTX 4050 under screens similar to the previous ones, although there is a variant with a 15.6-inch 240 Hz OLED panel and QHD resolution, and all with a thickness below 19 ,9.
The MSI-Pulse They arrive in 15.6 and 17.3-inch formats with Core i7-13700H and RTX 4060 and RTX 4070 graphics. Both have FullHD panels, although the 17.3 model stays at 144 HZ and the 15.6 model goes up up to 360 Hz. There is also a 240 Hz QHD variant.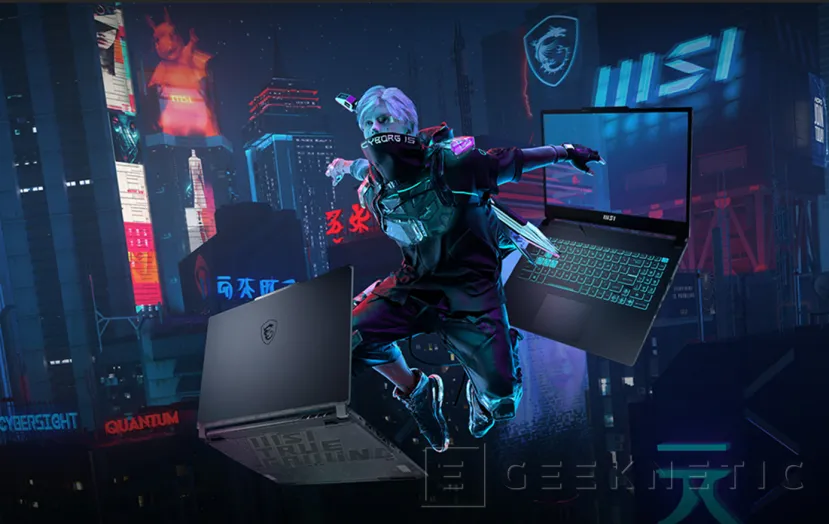 In the most economical ranges we find the new line msi cyborg 15, that goes a generation back when integrating the Core i7-12650H, but combined with RTX 40 graphics such as the 4060 or 4050. This combination of Core i7-12650H processors also occurs in the Katana 17 and Katana 15 in basic configurations along with the RTX 2050, 4050, 4060 and 4070. This Katana line will go down also with 13th gen models like the Core i7-13620H.
Finally, the MSI Sword 15 and Sword 17 they also stay a generation behind with Core i7-12650H along with RTX 2050, 3050, 4050 and 4060 graphics, making up the cheapest gaming offerings in this new series. Its 17.3 and 15.6-inch panels remain in FullHD resolution with 144 Hz.
End of Article. Tell us something in the Comments!