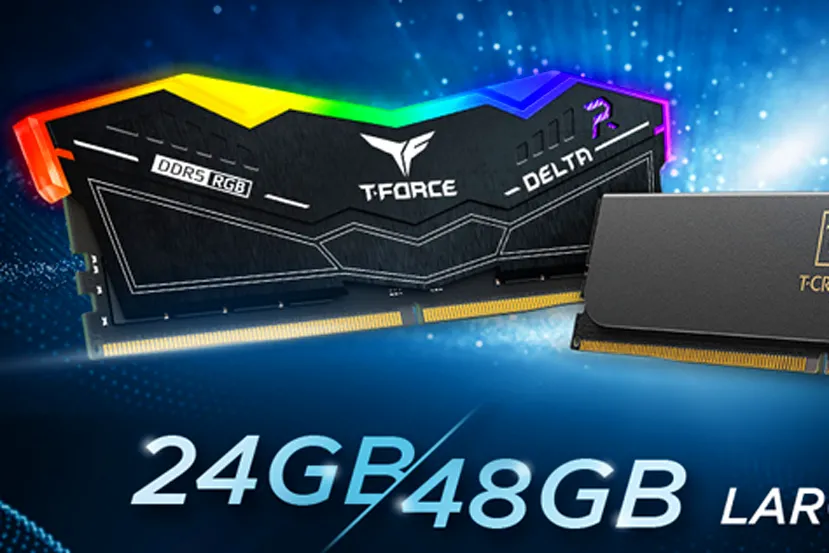 Adding to the non-binary capacity trend in DDR5 memory, Teamgroup announces new modules and kits that include these unusual, or increasingly common, RAM memory capacities. He does it under his brand for gamers T-Force and for content creators T-Create available in modules 24 and 48 GB to expand the memory capacity even in systems with limitations and that can now be exceeded.
The memories T-FORCE DELTA RGB DDR5 are available in kit 48GB (2 x 24GB) and speeds of 6,000, 6,400, 6,800, 7,200, 7,600, and 8,000 MHz. These memories are compatible with the Intel XMP 3.0 profiles so you can use the ideal settings or easily overclock just by enabling this feature on your motherboard. This T-FORCE model includes an aggressive aesthetic with a heat sink and RGB lighting.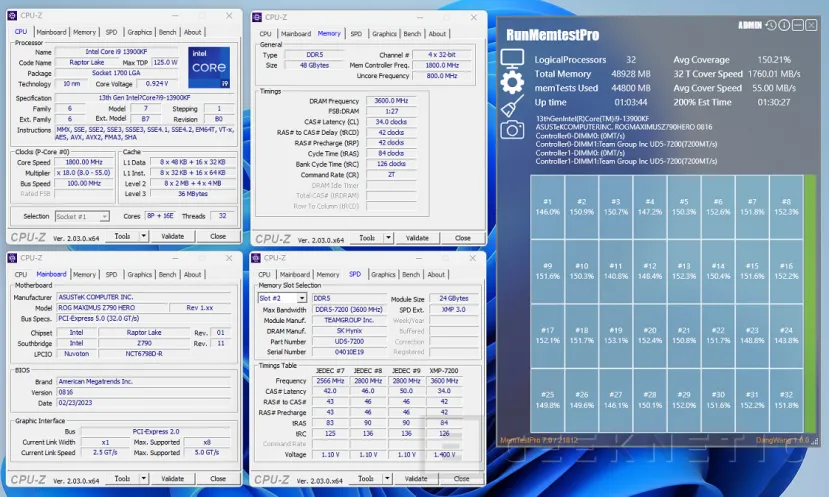 Memories for content creators T-CREATE EXPERT DDR5 add a new speed setting for their 64GB (2 x 32GB) kit of 6800MHz. It will also launch a new kit of 96GB (2 x 48GB) which will be available in various speeds of 6,000 and 6,400 MHz. These memories are optimized for video editing or 3D design tasks.
To ensure correct operation, TEAMGROUP has collaborated with different motherboard manufacturersoffering compatibility with most motherboards that support this new non-binary DDR5 memory.
End of Article. Tell us something in the Comments!

Juan Antonio Soto
I am a Computer Engineer and my specialty is automation and robotics. My passion for hardware began at the age of 14 when I gutted my first computer: a 386 DX 40 with 4MB of RAM and a 210MB hard drive. I continue to give free rein to my passion in the technical articles that I write at Geeknetic. I spend most of my free time playing video games, contemporary and retro, on the 20+ consoles I own, in addition to the PC.