Spotify has announced an increase in the monthly cost of all its premium plans that affects Europe, including Spain, the United States, South America and other countries or territories such as Australia, Turkey, Canada, Mexico and Hong Kong. "This update [de precio] it will help us to continue offering value to the fans and artists of our platform", says Spotify in its statement where it informs about the increase in the price of the service.
In Spain, Spotify's individual plan rises from 9.99 euros to 10.99 euros; the Duo plan rises from 12.99 euros to 14.99 euros; the Family plan rises from 14.99 euros to 17.99 euros; and finally the Student plan rises from 4.99 euros to 5.99 euros. These new prices are already reflected on the Spotify contract page, so from today they apply to new customers. Current ones will receive a notification by mail and "will have a grace period of one month" before the new price is applied to them, unless they cancel their subscription beforehand.
All the plans go up the same in almost all the territories with the exception of Family, which in Spain goes up three euros in order to match the cost it has in other neighboring countries. For example, in France the Family plan cost 15.99 euros and with the increase it stays at 17.99 euros.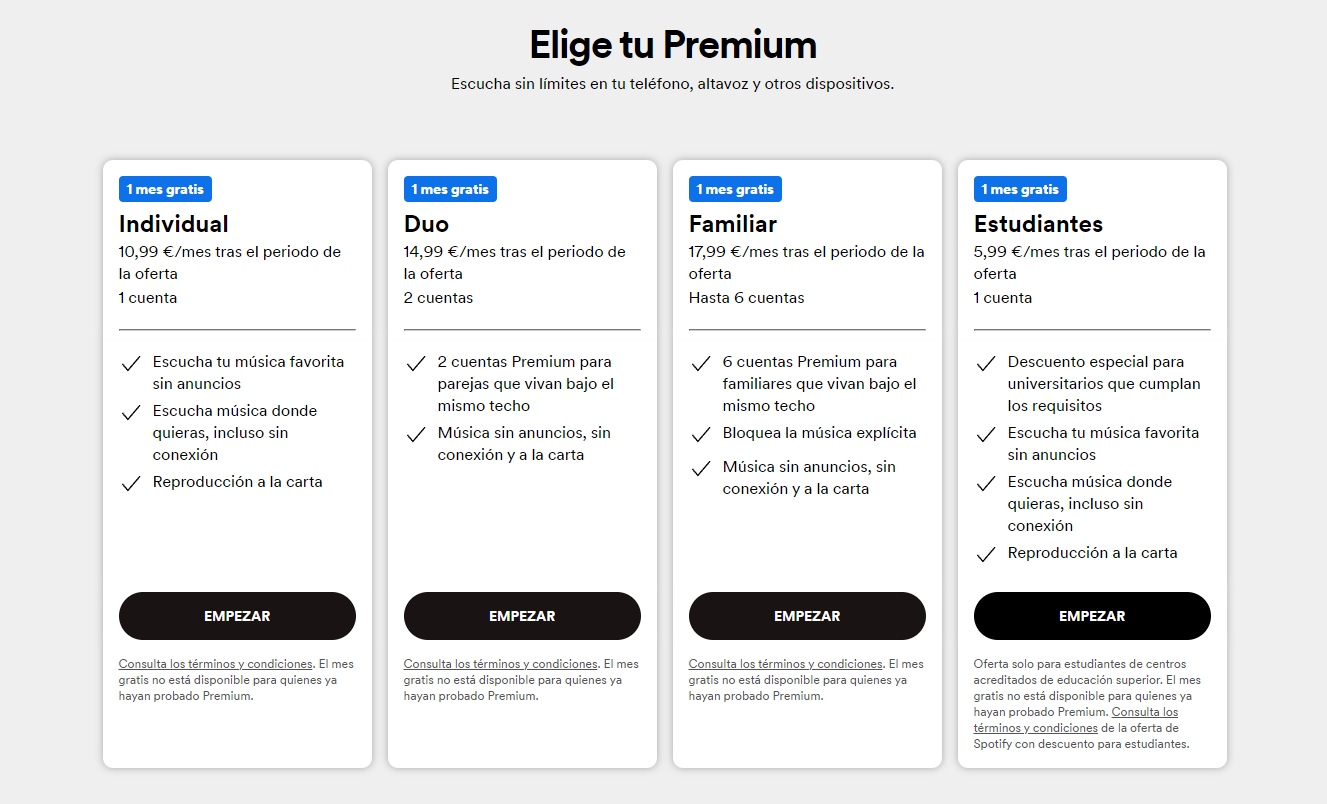 "As part of our efforts to expand our platform, and given changing market conditions, we are updating Spotify Premium pricing so we can continue to innovate. These changes will help us continue to provide value to fans", says the company on its support page. Spotify isn't the only company that has recently raised the price of its service. HBO Max has done the same, while in the video game industry we have seen the cost of Game Pass increase. It has even raised the price of PS5 and Xbox Series X.
Spotify customers who disagree with the price increase for their plan have the option to unsubscribe and use the ad-supported free service. "You can cancel the subscription whenever you want, but remember to do it before your next billing date," warns the company.