Published:
Jul 12, 2023 11:24 GMT

According to the Chinese mission in the EU, the Alliance "continues to interfere in extraterritorial affairs", "creates confrontation" and has obvious ambitions of "expansion and hegemony".
South Korea, Japan, Australia and New Zealand have to adopt a "strong collective security posture" in cooperation with NATO, he pointed this Wednesday the South Korean president, Yoon Suk-yeol, quoted by the Yonhap agency.
"We will have to use it as an opportunity to strengthen our cooperation framework with NATO and take a leading role in the Indo-Pacific regional security," Yoon said after North Korea's long-range ballistic missile launch on Wednesday.
For his part, Japanese Prime Minister Fumio Kishida supported Yoon's comments.
During a speech in the framework of the NATO summit in Vilnius, the Secretary General of the Alliance, Jens Stoltenberg, he claimed this Wednesday that "what matters to the Euro-Atlantic region, also matters to the Indo-Pacific."
China warns against NATO expansion
These declarations are produced parallel to the comments from a spokesman for the Beijing mission in the EU, who has stated that China opposes NATO's expansion into the Asia-Pacific.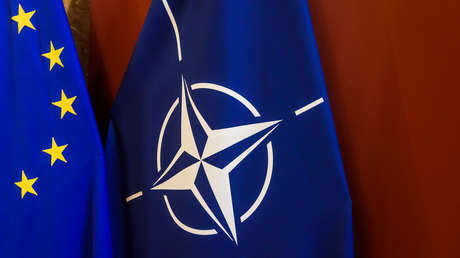 "In the context of the current situation, in which there is a deterioration of international security, NATO, as a regional military group, instead of reflecting on its own responsibilities, blindly blames other countries, continues to interfere in extraterritorial affairs, creates confrontation fully exposes its hypocrisy, and its ambitions for expansion and hegemony are evident," the diplomat noted.
In addition, he criticized the references to Beijing in the statement adopted at the NATO summit. According to the spokesperson, the document "ignores fundamental facts, gratuitously distorts China's position and policies, and deliberately discredits China."
"China urges NATO to follow the trend of the present time, listen to the fair call of the international community for peace, development and cooperation, correct misperceptions and policies, and play a constructive role in global peace and stability. We tell NATO that China will firmly uphold its sovereignty, security and development interests, and resolutely opposes 'NATO's expansion eastward into the Asia-Pacific' Any action that harms China's legitimate rights and interests will be counterattacked firmly," he concluded.
This Tuesday, the secretary general of the Alliance, Jens Stoltenberg, stated that "the allies [de la OTAN]have agreed to continue working together to protect themselves from China's coercive behavior." At the same time, he maintained that "Beijing's growing assertiveness affects the security" of NATO, accusing the Asian giant of refusing to condemn Russia for its military operation in Ukraine, "threatening" Taiwan and carrying out a nuclear modernization "without transparency".