A French eBay user who claims to have been buying video game consoles for over 25 years is offering his entire collection on the e-commerce platform for €984,000.
"I think it's the largest collection there is," kariaur says in the post in which he provides some other details about this supposedly incredible piece of history of the world of video games.
A collection of more than 2,200 consoles
Kariaur says that the collection is made up of 2,250 consoles of different models, colors, versions and editions, which translates into many of the devices that were released in the last 50 years.
The seller further points out that the collection includes consoles that have been very difficult to obtain, such as editions that can only be won in contests and limited editions.
According to the images, some devices appear to be in their original boxes (although we do not know if there are some that have not been opened) and others are accompanied by accessories and games.
Multiple editions of Xbox 360, Original Xbox, Xbox One, Xbox One X, Super Nintendo, Nintendo 2DS, Nintendo 3DS XL, PC Engine, Game Boy, Game Boy Advance, PS Vita and PSP can be seen in the images.
However, the eBay post mentions many other video game consoles such as Nintendo Switch, Wii U, GameCube, PS1, PS2, PS3, PS4, different Sega models, among others.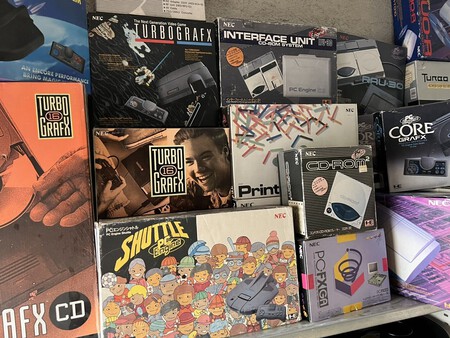 But how do you come to have a collection of thousands of consoles? According to Kariaur it all started in the early ninetieswhen he began to "collect" without having a notion of what collecting was.
However, before starting college, he sold everything he owned. When he finished his studies he started collecting again, but got rid of the devices again by opening his own company.
In the early 2000s he had resumed his passion for video games, buying a large number of consoles, but in 2011 he stopped his efforts. due to lack of time to find new devices.
In 2018, however, it received a final boost to form the collection that today sells for 984,000 euros. In the Japanese capital he found many of the consoles that he had sold and decided to recover them.
In Xataka | We already know what Logitech's portable console will be like: a complete rival to the Nintendo Switch with Android