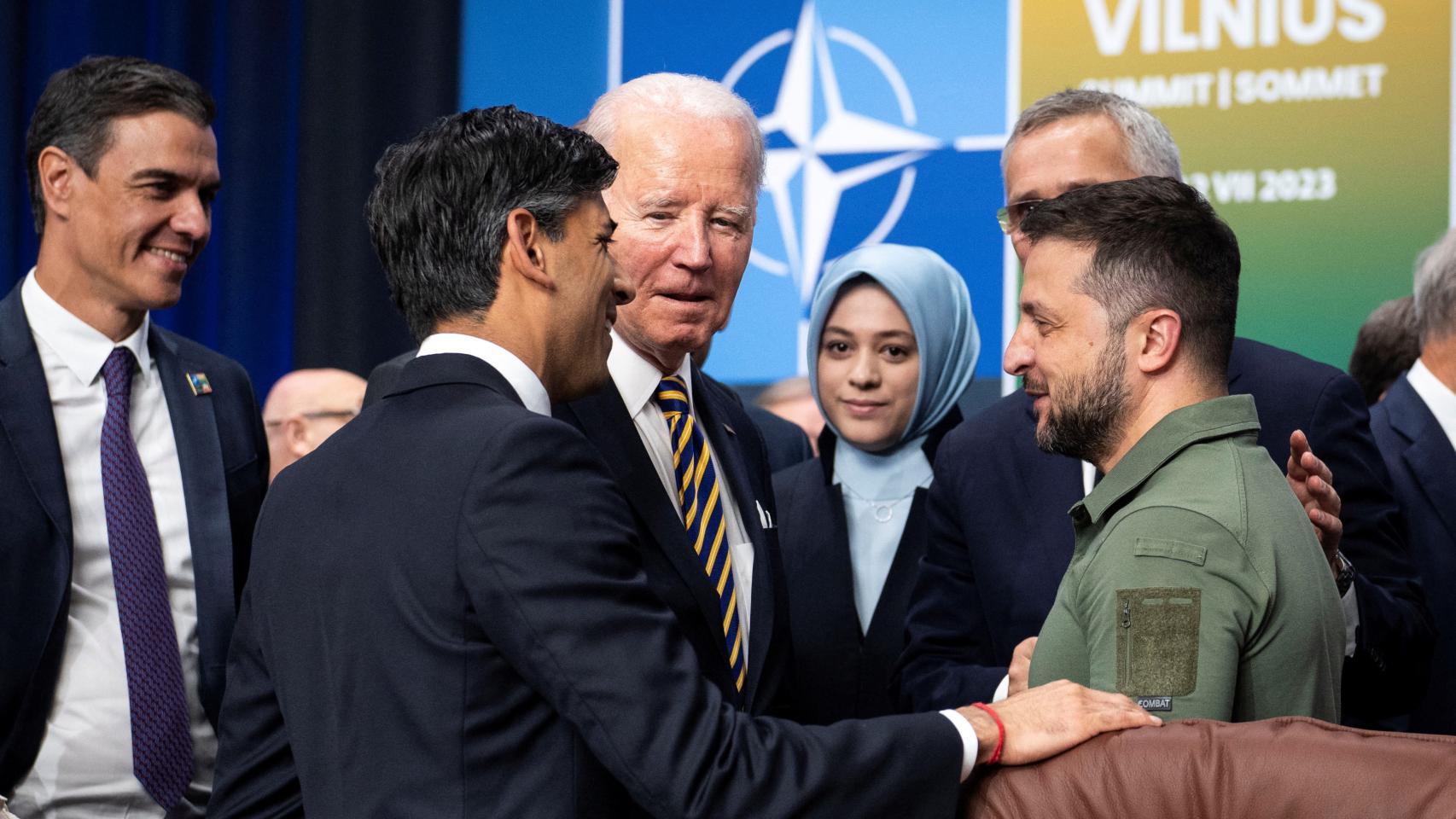 Spain will join the G7 countries in providing long-term security guarantees for Ukraine so that it can deter Russia from further aggression. So it has been announced Pedro Sanchez at the end of the NATO leaders' summit held in the Lithuanian capital, Vilnius.
The President of the Government has also detailed the number of troops that Spain plans to deploy to reinforce the eastern flank of the Atlantic Alliance in the face of the threat from the Kremlin, as announced this Tuesday. Sánchez affirms that both the President of Romania and the President of Slovakia have conveyed her "eternal gratitude".
"We will substantially strengthen our presence in the combat group in Romania with 250 troops and we are also going to lead the combat group in Slovakiawhere we will deploy forces for the first time at their headquarters with a total of 700 soldiers", has explained.
[El G7 anuncia garantías de seguridad a largo plazo para Ucrania pero sin cláusula de defensa mutua]
The president of United States, Joe Bidenand the rest of the G7 leaders have announced this Wednesday during the NATO summit "long-term" security guarantees for Ukraine, whose goal is to help the kyiv government build an army capable of defending the country and deter Russia from a new attack in the future. In addition, they have invited all countries that wish to join.
"As most other countries have done during the meeting, Spain has decided to join this declaration of the G7", Sánchez explained. "The purpose will be to guarantee that Ukraine has the support of the signatories to develop its Armed Forces, so that they are capable of exercising their legitimate defense and also their effective deterrence against Russia in the middle and in the long term," he said.
What practical obligations does this commitment entail for Spain? The President of the Government maintains that these security guarantees do not represent a great change with respect to what our country is already doing for Ukraine: providing military aid and training for its soldiers. What it is about is formalize the commitment that this support will be maintained in the long term.
In other words, the G7 seeks to put into practice the commitment to help Kiev "in whatever it takes, for as long as it takes until the invader gets out". And to guarantee Volodimir's government not only help "in the short term" but also "a predictability that I think is very necessary and that gives Ukraine a horizon after more than 500 days of war", Sánchez pointed out.