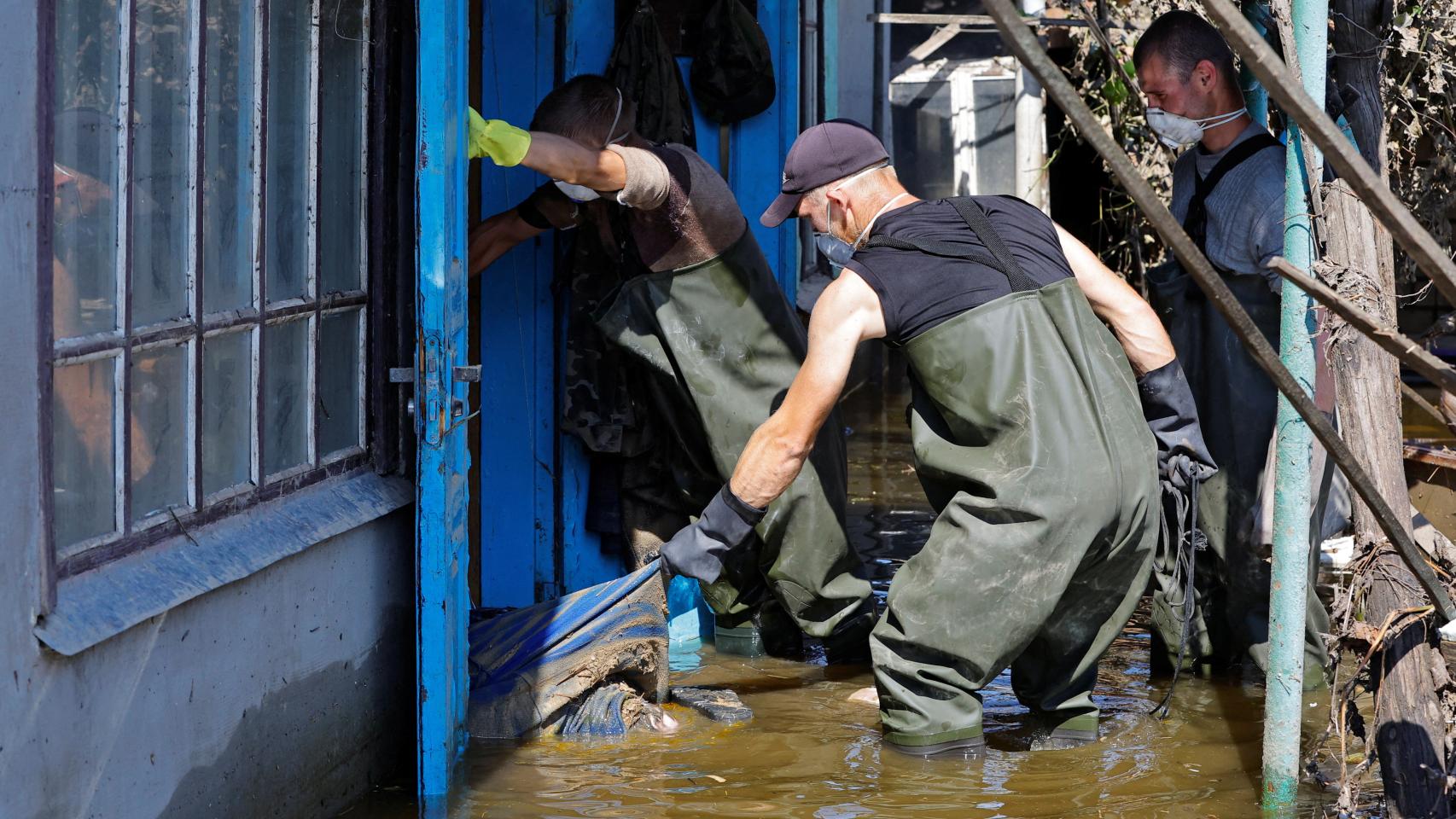 The authorities imposed by Russia in the Kherson provincein southern Ukraine, have started to secretly vaccinate against cholera due to the increase in infections after the floods caused by the explosion of the Nova Kakhovka dam, reported the Ukrainian General Staff.
"It has been detected increase in the number of cases of intestinal infections acute in the temporarily occupied Skadovsk and Genichesk, in the occupied Kherson", says the military report of the Ukrainian General Staff issued this Wednesday. The symptoms of the infections are typical of cholera, according to the source.
"The so-called occupying power does not recognize the increase in the number of casestries to hide the deterioration of the sanitary-epidemiological situation in the region and has begun a covert vaccination campaign against cholera", explains the Ukrainian military report.
[Sanidad desmiente el primer caso de cólera en España desde 1979: era una gastroenteritis]
The Kherson region is split in two by the Dnipro river. Russia occupies the eastern bank and the kyiv government controls the western bank.
Part of the Kherson province suffered severe flooding last month as a result of the destruction of the Nova Kakhovka dam and of the hydroelectric plant of which the infrastructure is a part, which was located in territory occupied by Russia.
Last month, the World Health Organization (WHO) He has already warned of the potential risk of cholera cases appearing in Ukraine due to the overflow of the Kajovka dam. For the WHO, the catastrophe has caused a "widespread devastation and human suffering".
The destruction of the hydroelectric power station and the dam caused a humanitarian and ecological catastrophe in the area. kyiv accuses Russia of premeditated blowing up the infrastructure to cause the flooding and hinder a possible Ukrainian advance.