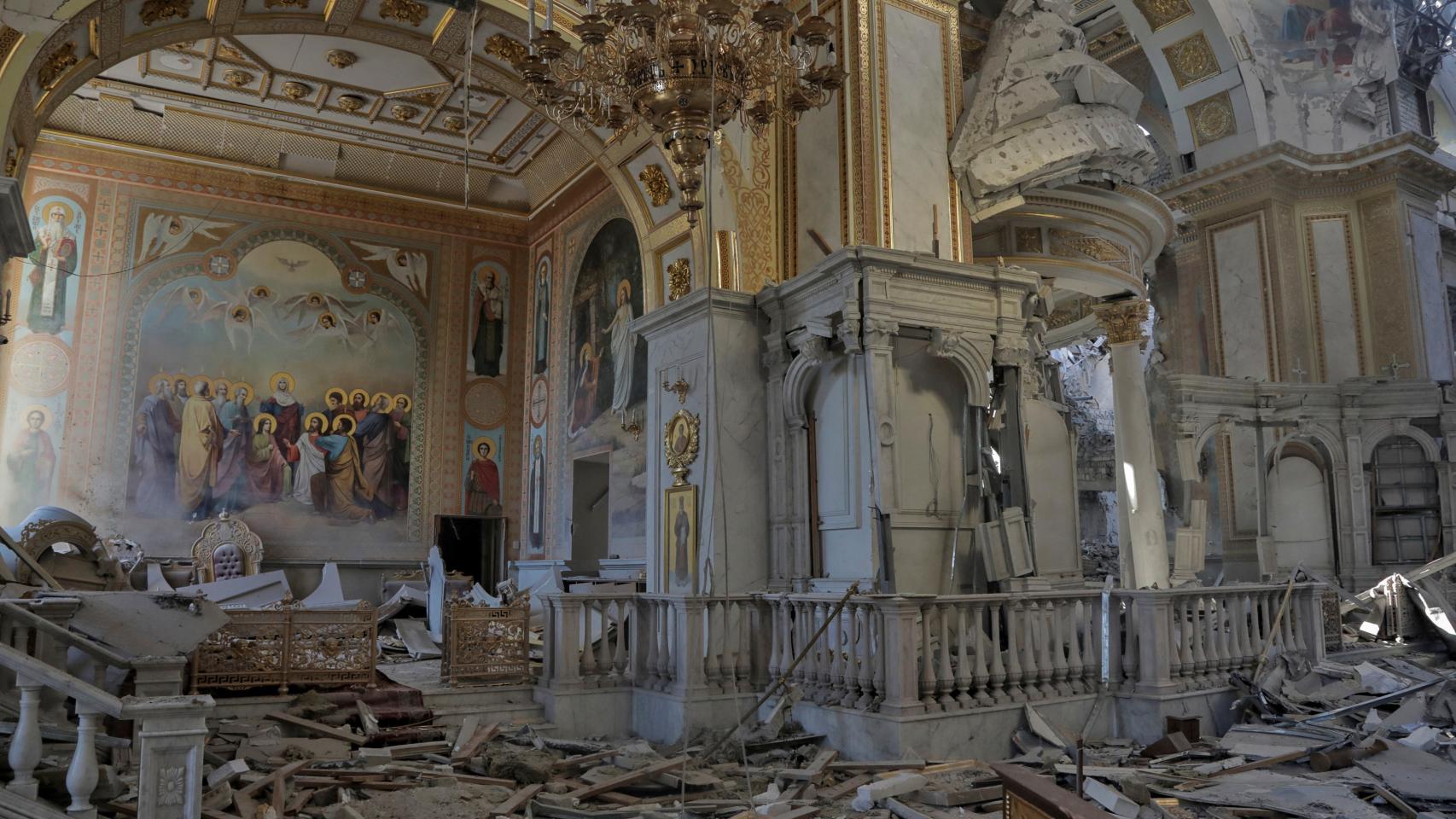 Russia has attacked Odesa again last night. The offensive has left at least one dead and 22 injuredin addition to damage to 25 architectural monuments from the historic center of the city that belong to the UNESCO world heritageamong them the Transfiguration Cathedral.
The head of the regional military administration, Oleg Kiper, reported the damage on Telegram. "The Russians deliberately aimed their missiles at the historic center of Odessa, which is protected by UNESCO! Everything that was created by great architects with hard work is now being destroyed by cynical monsters!", he lamented. Among the affected monuments are buildings from the 19th and 20th centuries.
On the other hand, the Odesa city council reported on Telegram that more than forty buildings were damaged, including five preschools.
One person has died and another 22 were injuredbetween them four minors. In total Russian troops they launched 19 missiles of five different types -four Kalibr, five Onyx, three Kh-22, five Iskander-K and two Iskander-M-, of which the Ukrainian anti-aircraft defense managed to shoot down nine.
UNESCO has spoken out in this regard and has warned Russia that such intentional attacks can be considered a "war crime". "In the next few days we will send a mission for a first evaluation of the damage," the institution announced.
Odessa's main Orthodox cathedral. Established in 1794, destroyed by Stalin in 1936, rebuilt under an independent Ukraine and destroyed again by Putin in 2023. One of several historical parts of central Odessa, a UNESCO world heritage site, hit by Russian missiles strikes today. pic.twitter.com/X9BvICUbQ4

— Yaroslav Trofimov (@yarotrof) July 22, 2023
This is the second statement condemning Russia issued by the Paris-based UN body, after the one published on Friday about a bombardment of other monuments and museums in the Ukrainian port.
"These attacks contradict recent statements by the Russian authorities that they were willing to do what is necessary to prevent attacks on world heritage sites in Ukraine."added the organization directed by the French Audrey Azoulay.