The development of the components of the nuclear triad and of the modern weaponry guarantees the security of Russia and global stability, declared this Wednesday the Russian president, Vladimir Putinduring a graduation ceremony for young officers held in the Kremlin.
"The main task is development of the nuclear triadwhich is the key guarantee of Russia's military security and the overall stability"said the Russian president, according to the agency efe.
Putin indicated that as of this Wednesday, "about half of units of the Russian Strategic Missile Forces are equipped with modern systems Yars, modernization of arsenals with missile systems with Avangard hypersonic warheads".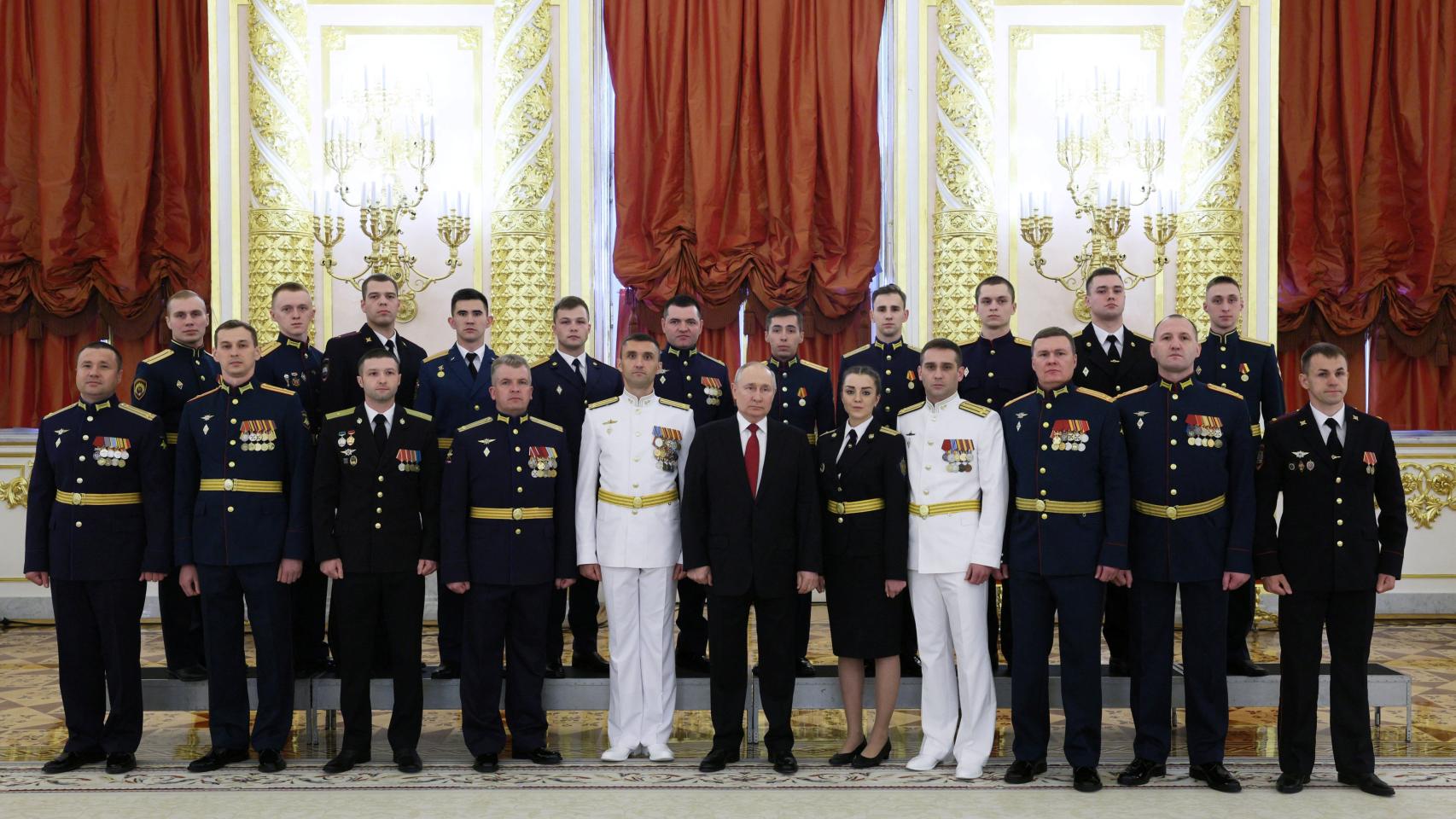 "There is still a lot to do to increase potential quality of all the components of the Armed Forces," he said.
Putin assured that Russia complies with these rearmament plans "in their entirety, based on our own scientific, technological, productive and human capacities, and we rely on the growing possibilities of the military complex industrial national and companies high tech russian".
[Lukashenko contradice a Putin y anuncia que ya ha comenzado a recibir armas nucleares de Rusia]
In particular, he stressed that at this time perfect production of systems fight counterbatteryas well as the supply of drones and systems robotic attack that have shown their usefulness in combat conditions".
"We are going to force mass production of these means, it is necessary supply all units with this type of war equipment," he said.
Putin reminded newly graduated officers that the Russian Army and Navy currently need continue to develop"which places special demands on the officer corps" of the country.