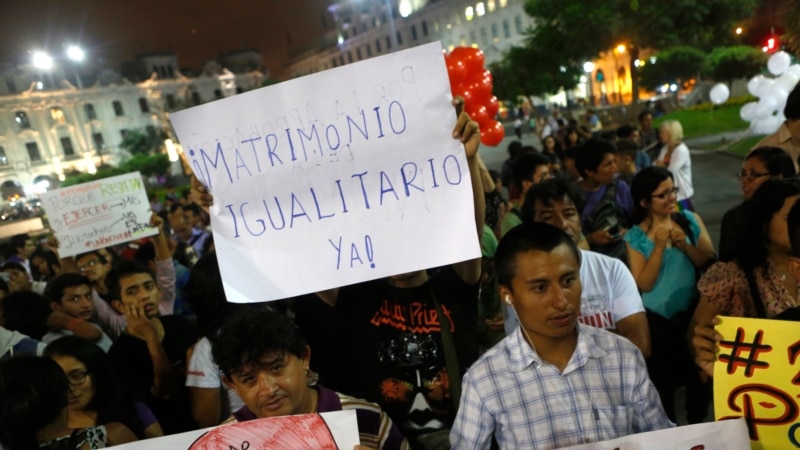 LIME –
A Peruvian high court ordered same-sex marriage to be registered in public records, according to a ruling released Friday, marking a victory for the LGBTQ community in a country that has been reluctant to recognize gay couples.
The registration was requested by a Peruvian citizen who married abroad in 2019, said the Superior Court of Justice of Lima in the ruling posted on Twitter.
The woman had sued the Office of Identification and Civil Status (RENIEC) of Peru, which refused in the first instance to register her gay marriage. The couple alleged that their constitutional rights to equality and non-discrimination were violated.
The court accepted the claim and ordered RENIEC to "proceed with the registration" of the marriage. To support his decision, he declared one of the articles of the Peruvian Civil Code of 1984 on the family "inapplicable", which states that marriage is the voluntary union between a man and a woman.
RENIEC representatives were not available for comment. But the case is likely to be appealed.
In 2020, a gay couple took Peru before the Inter-American Court of Human Rights after losing their attempt to recognize their marriage, made in Mexico. The Andean country's highest court ruled that Peru's civil registry only recognizes marriage between a man and a woman.
Peru is one of the few countries in Latin America that has not endorsed same-sex unions. In 2015, the Peruvian Congress rejected the "civil union" of homosexuals.