Announced earlier in the year, the technologyto NVIDIA RTX Video Super Resolution it is already available in the latest drivers from the company.
Basically, it is a system with certain similarities to DLSS in the sense that it manages to improve image quality based on frames with a lower resolution to show them at a higher resolution with improvements. The main difference is that, unlike DLSS, where an image is generated at a lower resolution to get more FPS and then scale it, in the case of NVIDIA RTX Video Super Resolution, the original video is taken as a base and its resolution is increased by rescaling it and applying enhancement filters.
Nevertheless, NVIDIA ensures that the process is completely different and that no part of the DLSS algorithm is used, since no data from any graphics engine is used.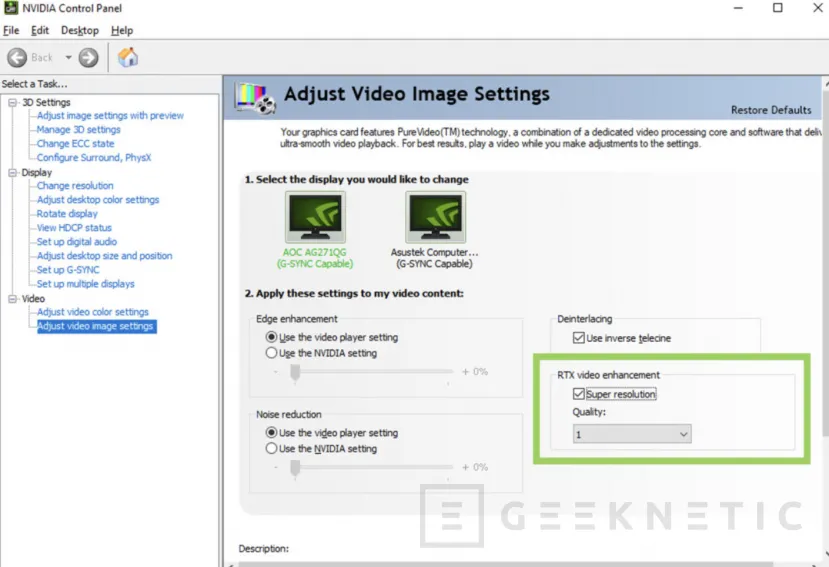 To do this, it does use of artificial intelligence and its acceleration through Tensor Cores, also removing artifacts that can appear when overcompressing a video. In fact, it is oriented to services such as Youtube, Twitch, Hulu or Netflix where these failures can appear regularly as they depend on streaming and the connection. The compatibility of this technology is limited to the Edge and Chrome browsers and have not been tested in other Chromium-based browsers, although it might work.
NVIDIA RTX Video Super Resolution supports monitors up to 5K resolution and can also be used in windowed mode.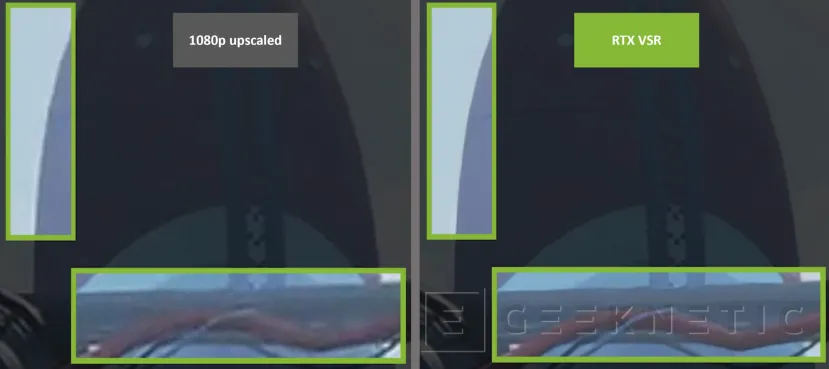 At the moment, NVIDIA VRS only works on the GeForce RTX 30 and RTX 40
Unfortunately, at launch NVIDIA has limited this technology to only owners of the RTX 30 and RTX 40, leaving out users of the first generation of RTX 20 graphics cards. which introduced AI acceleration and Tensor Cores. The reason given by the company for leaving out these graphs is that all the algorithms would have to be refactored by having an improved AI architecture. Nevertheless, later they will adapt NVIDIA RTX Video Super Resolution for the GeForce RTX 20.
End of Article. Tell us something in the Comments!