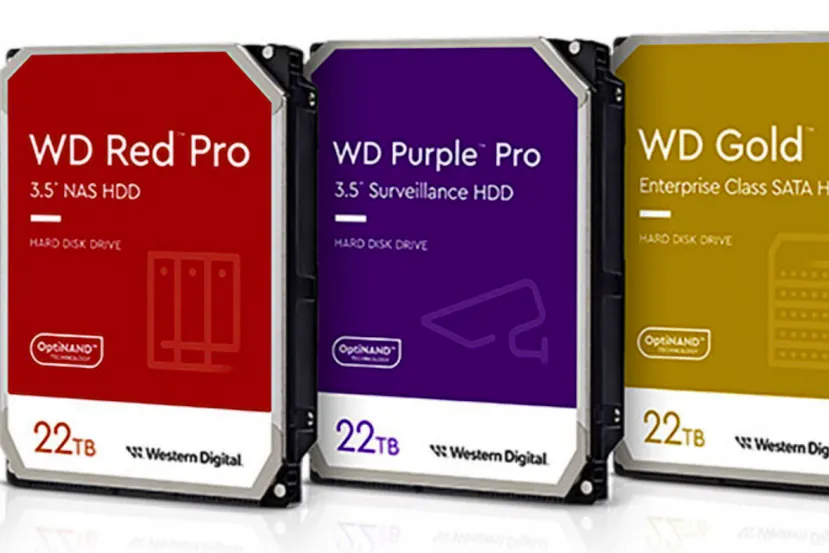 Although Western Digital has already had 26TB drives for hyperscale systems for a while now is when come to market 22 TB variants for more "conventional" users who require high storage densities. The Western Digital hard drive ranges that will offer 22TB models for retail sale are the WD Gold, WD Red Pro and WD Purple Pro.
They all have technology. OptiNAND cache, ePMR and they use Helium sealed in their casing to achieve those densities with less friction.
The first of these is aimed at data center and technology industry professionals, now with capacities ranging from 1TB to 22TB, with OptinNad and ArmorCaché to both protect and accelerate data access, while the Purple Pro focuses on large-scale intelligent video surveillance or video recording systems, with drives ranging from 8TB to 22TB.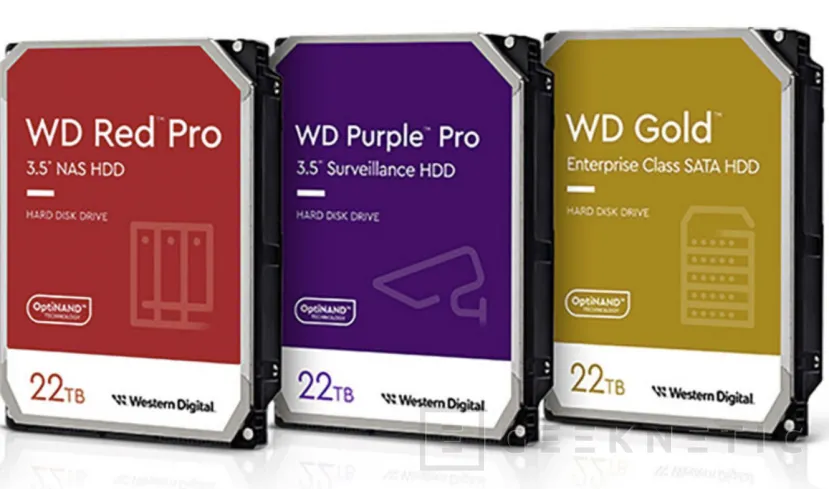 Finally, the Western Digital Red Pro are oriented to network storage systems, what we commonly know as NAS (Network Attached Storage). In this way, the HDD catalog for NAS covers units from 2 TB to 22 TB, all of them designed for applications that access large amounts of data and continuous operation 24 hours a day, 7 days a week.
End of Article. Tell us something in the Comments!

Antonio Delgado
Computer Engineer by training, writer and hardware analyst at Geeknetic since 2011. I love to gut everything that passes through my hands, especially the latest hardware that we receive here to review. In my free time I mess around with 3d printers, drones and other junk. For anything here I am.