According to the Intel Arc roadmap leaked a few days ago, Intel would have missed the expected launch date of Intel Arc graphics. As could be seen in one of them, Intel had world event planned for the presentation of its first dedicated graphics for desktop computers. This date has passed and now from Igor's Labs shows us new information about the possible release for this Intel Arc series that is giving so much to talk about.
According to Igor's Lab, Intel Arc cards now they won't have a worldwide releasebut will be released gradually between the next August 5 and September 29, a fair date to meet its release schedule for the third quarter. In addition to the Intel Arc A380 which is only available in China, Intel has recently shown off its Intel Arc A750 and Intel Arc A770 graphics, too. Intel Arc A550 and A350 confirmed as we can see in its drivers.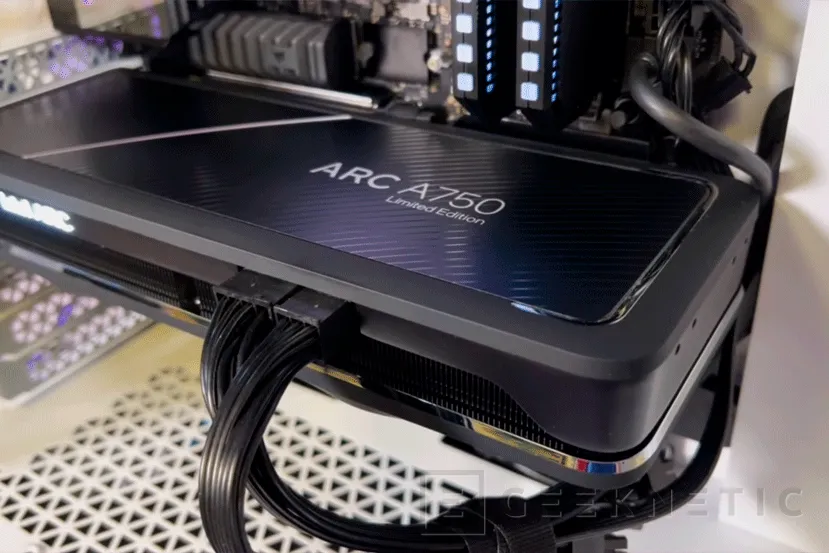 What they have not specified is whether this launch will take place worldwide or only in some countries, something that we already saw with the Intel Arc A380. What Intel has confirmed is that its cards will be launched when they are ready for sale, not with a previous announcement. Intel is ready for send the first units to reviewersbut we may not be able to see the official results until the different models are available in stores.
End of Article. Tell us something in the Comments!
Juan Antonio Soto
I am a Computer Engineer and my specialty is automation and robotics. My passion for hardware began at the age of 14 when I gutted my first computer: a 386 DX 40 with 4MB of RAM and a 210MB hard drive. I continue to give free rein to my passion in the technical articles that I write in Geeknetic. I spend most of my free time playing video games, contemporary and retro, on the more than 20 consoles I have, in addition to the PC.