The new ones Noctua NH-L9a-AM5 and the Noctual NH-L9a-AM5 Chromax.black variant they are low-profile CPU coolers intended for the new 65W AMD Ryzen 7000 processors that the company recently released.
They have a height of only 37 mm, ideal for very compact boxes or little space between the plate and the side. This 37mm is obtained from the 23mm height of the heatsink, together with the 14mm thickness of the fan. This fan is capable of reaching maximum speeds of 2,500 RPM and minimum speeds of 600 RPM. At its maximum speed it is capable of reaching an airflow of 57.5 CFM with a noise level of 23.6 dBA. All this in a 92 x 92 mm format placed on the 114 x 114 mm heatsink.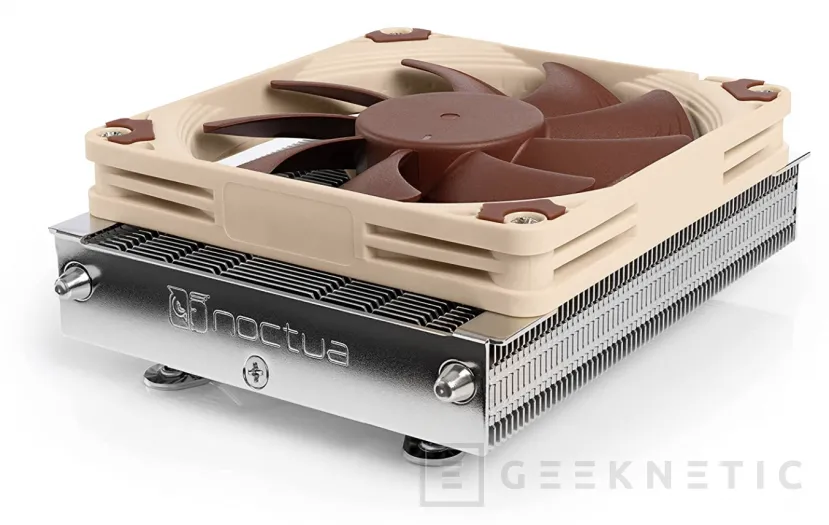 Compatible with the new AM5 socketthe difference between the Noctua NH-L9a-AM5 and the Noctua NH-L9a-AM5 Chromax.black is none other than the color of the heatsink and fan: while the first version uses a nickel-finished heatsink along with a fan With the typical and characteristic Noctua color scheme of ocher and brown tones, the Noctua NH-L9a-AM5 Chromax.black version transitions completely to black on both components.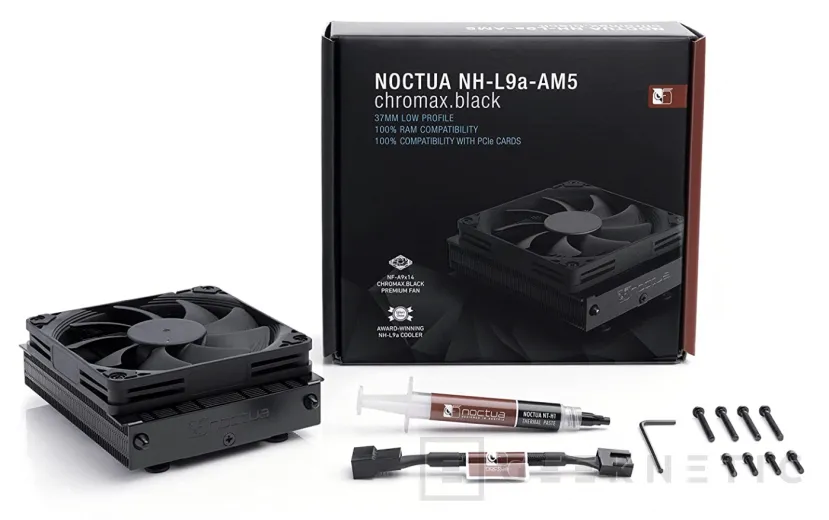 They also differ in their price, since the Noctua NH-L9a-AM5 costs 49.90 eurosand the version Noctua NH-L9a-AM5 chromax.black goes up to 59.90 euros. Both are available from Amazon.
End of Article. Tell us something in the Comments!
Anthony Delgado
Computer Engineer by training, writer and hardware analyst at Geeknetic since 2011. I love gutting everything that comes my way, especially the latest hardware that we receive here for reviews. In my spare time I mess around with 3d printers, drones and other gadgets. For anything here you have me.