It seems that the end of sharing Netflix accounts outside the same household has arrived. The company already explained in advance how this new method worksa method that has been implemented since yesterday and with which it intends to end many of the 100 million shared accounts that exist today. For this, Netflix has enabled bonus profiles that they can add to main account and that can be used by those people who do not live in the same household.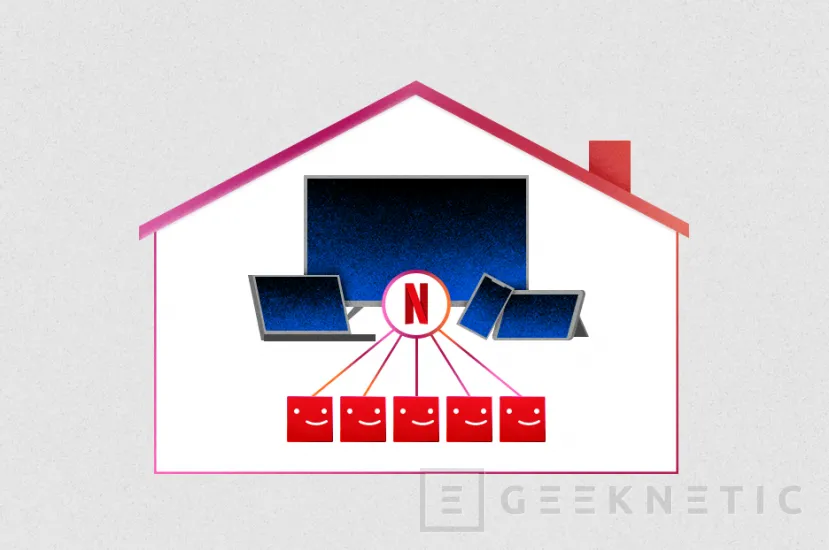 Now you will have to set up a primary location so that all those people who live in the same location can use it, as many people as the type of subscription allows. If you do not live in the same location, you can add extra subscribers to main subscriptionwith a personal profile, personal password and its own recommendations, each extra profile has an additional cost of 5.99 euros. You can add a maximum of 2 subscribers extra in the case of the Premium plan and a subscriber extra in the Standard plan, without the possibility of adding more subscribers in the rest of the plans Basic and Basic with Ads.
But also the number of simultaneous displays has not changedin the Premium plan it will continue with a maximum of 4 simultaneous devices, a figure that drops to 2 in the Standard plan, even if we have extra subscribers.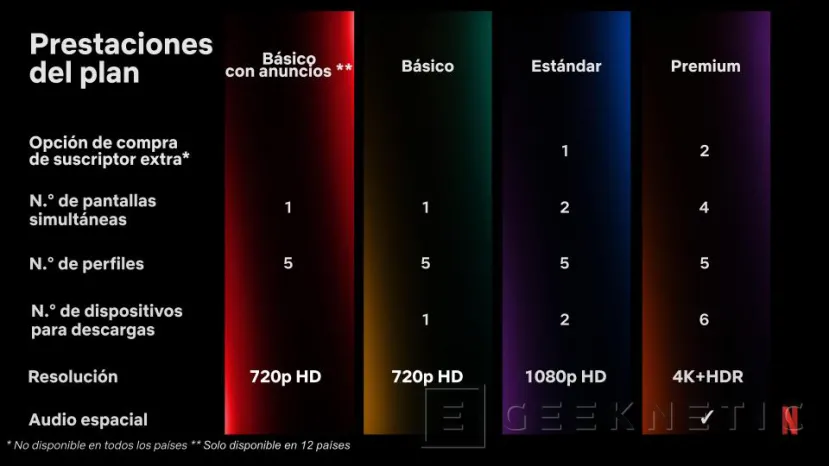 The video streaming giant explains that the accounts are made for a single household and that there are several plans adapted to each situation. Illegal account sharing, he reiterates, reduces Netflix's ability to invest in new quality movies and series. This new method it will be perfectedsays Netflix, as it receives comments from your subscribers that will make it possible to improve in the coming years.
End of Article. Tell us something in the Comments!
Juan Antonio Soto
I am a Computer Engineer and my specialty is automation and robotics. My passion for hardware began at the age of 14 when I gutted my first computer: a 386 DX 40 with 4MB of RAM and a 210MB hard drive. I continue to give free rein to my passion in the technical articles that I write at Geeknetic. I spend most of my free time playing video games, contemporary and retro, on the 20+ consoles I own, in addition to the PC.