Microsoft has opened up Bing Chat, which was currently behind a waiting list, so that everyone can try the new version of Microsoft chat, because the new version of the chatbot works with GPT-4 behind the curtain, the new conversational model of OpenAI.
In this link we can see some of the novelties that GPT-4 provides, and while not all of them are going to be taken advantage of by Bing Chat, we should definitely see a different behavior. It is also known that other problems such as hallucinations are not completely solved, so we cannot expect great advances in this regard.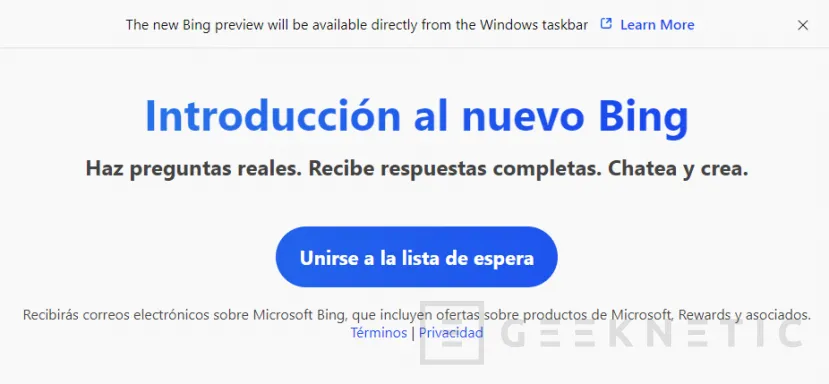 If we access the link where previously we could join the Bing Chat waiting list, we see how we are offered to join the list anyway, but as we do we will be granted access instantly, making it clear that either the list is totally empty, or simply does not exist, which is what we believe to be the case.
The Verge has also asked Microsoft if the removal from the waiting list is temporary or permanent, but for now the company has not responded in this regardso we can just join in to try out the new version of Bing Chat.
End of Article. Tell us something in the Comments!
Jordi Bercial
Avid technology and electronics enthusiast. I tinkered with computer components almost since I could walk. I started working at Geeknetic after winning a contest on their forum for writing hardware articles. Drift, mechanics and photography lover. Do not hesitate and leave a comment on my articles if you have any questions.