No you didn't just have a
deja vu
, but you are excused for it. If just a few days ago Corsair unveiled a curious gaming monitor with an OLED panel that had the peculiarity of being able to bend it to make it curved or flat, now it is LG itself who has unveiled a 4K television with these characteristics. Part of its display at IFA 2022 doesn't use the same panel though, as Corsair's screen is 45-inches and the new TV is curiously a bit smaller at 42-inches.
Unlike Corsair's monitor, which is completely manual, the LG OLED Flex LX3 bends using a motorized system that allows it to achieve a maximum curvature of 900R, although the user is free to select any of the 20 levels available from the remote control. distance. It can also tilt slightly and scroll vertically up to 140mm.
As a good OLED TV, this new model provides extraordinary contrast and a minimum response time, with only 0.1 milliseconds, but also a input lag reduced, something that LG takes advantage of to position it as a good option for gamers.
Other interesting features and benefits are the variable refresh rate at 120 Hz compatible with G-Sync and FreeSync Premium, the use of anti-reflection treatment, direct access to Twitch and the integration of its own microphone with echo cancellation.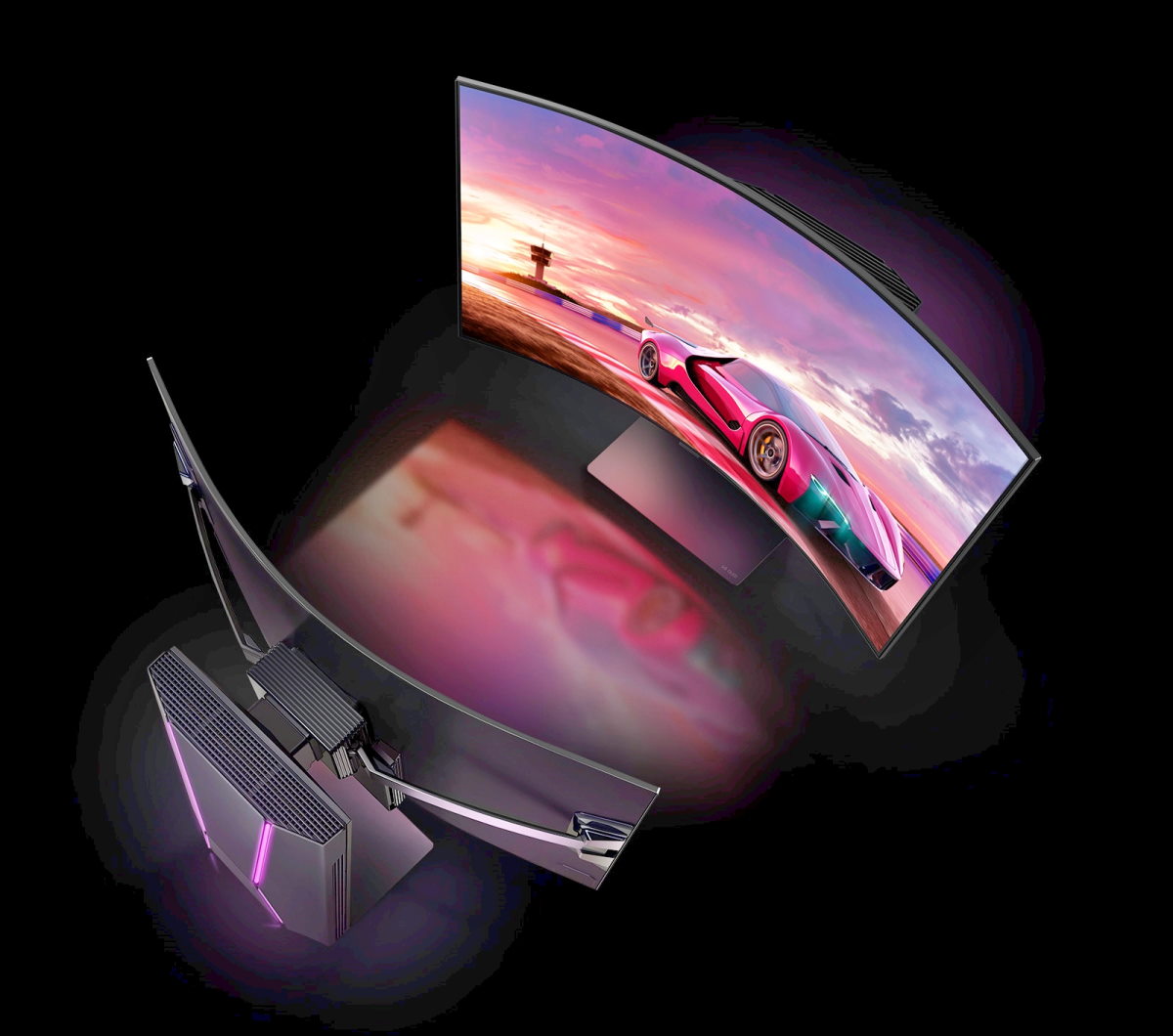 Finally, we can highlight that the LX3 incorporates a lighting system quite similar to the Philips Ambilight, capable of varying the color of its LEDs in synchronization with the audio or video source.
All in all, it seems that LG is selling a gaming monitor rather than a flexible TV (and the photos only reinforce that impression), but the truth is that it is not the first model with this indeterminate orientation, if not to say ambiguous Be that as it may, LG has not yet provided a price or a release date for its new television.