How the different versions of Windows are grouped together
windows is the most widely used operating system on computersfar exceeding linuxboth for personal and business systems, and since its launch it has gone through a large number of iterations, the most recent being Windows 11launched at the end of 2021, although unlike in previous cases it has not come to replace the previous version, Windows 10which continues to receive updates and can be used at the same time as Windows 11.
But aside from major releases like Windows 10 and 11, each of them it also has different ramifications of versions and updatesmaking it possible for two computers with the same major version of Windows to have very different features and functionality between them depending on the different subversions, editions and quality updates they have installed.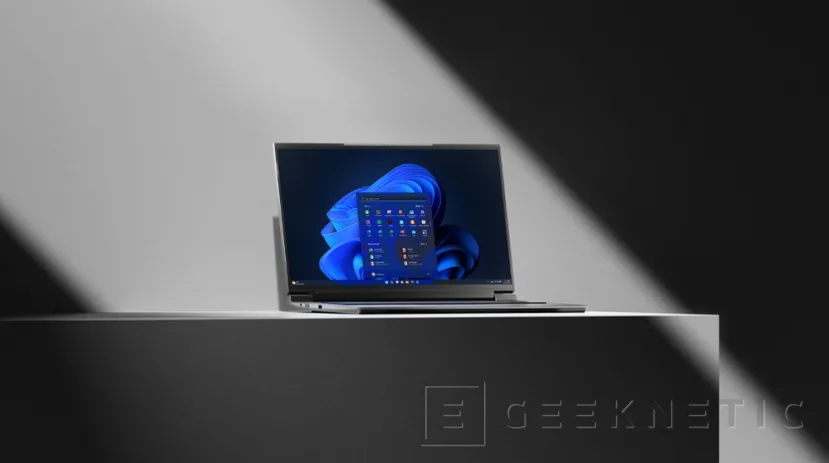 Versions on Windows are grouped as Following way: each operating system has a major version of the operating system, such as Windows 10, 11, XP, 7, 8… and in turn each major version has different editions that change the content and functionalities of each operating system, such as the versions "Professional" with characteristics for companies or "Home" with functionalities designed for the home user, but in addition to these there are many more such as the versions "Enterprise", "Education" or "N" each one changing the characteristics that that main version of each operating system will have.
But this is not all, since once the main version and the edition have been chosen, there are different subversions or update branches for each version of the operating system, something like the "Service Packs" of Windows XP, only now they are known as feature updates. These updates come with names like 22H2 or 19H1 and add new features to the operating systemalthough then each of them also has its support and security updates or performance or bug fixes separately.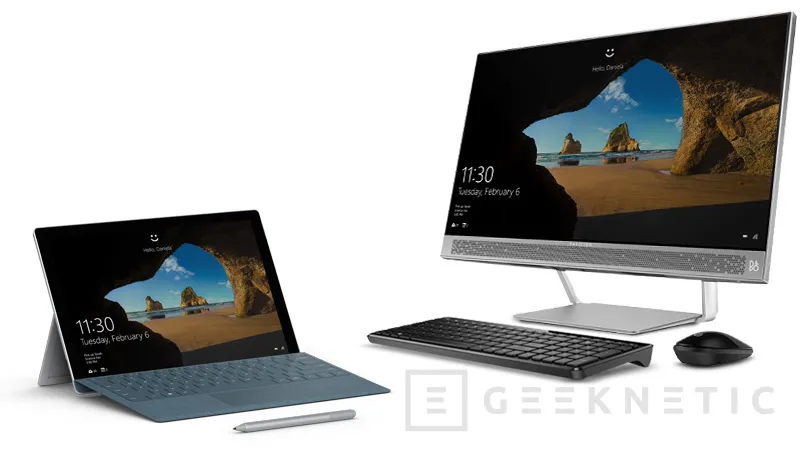 Another way to show the version of the system that we have installed is using build number, which will refer to each subversion by its version number instead of its name. Depending on where and how we look at the version, they will give it to us in one way or another or both at the same time.
For this reason, due to the large number of versions of each operating system, it can be useful for us know exactly what version of Windows we have installedwhich we will explain in detail and through different methods.
Different ways to know the version of Windows that we have installed step by step
Next we will explain how to see the version of Windows that we have installed in three different waysAlthough some of them will give us more or more detailed information about our computer and its other components and features.
Using settings:
The easiest way is to use the "information" or "about" section in the windows settings, which will give us a summary of the most basic data of our system. We can access it by following these steps, although they will not be the same for all versions of Windows:
Open settings.

Go to the system section and go to the "about" or "information" part

See the information.
Using DXDiag:
Another way to know the version of Windows that we have in addition to other information about our system is by using the command DXDiag as we explained in this guide. The version of the operating system can be found in the main pagein the line of operating system.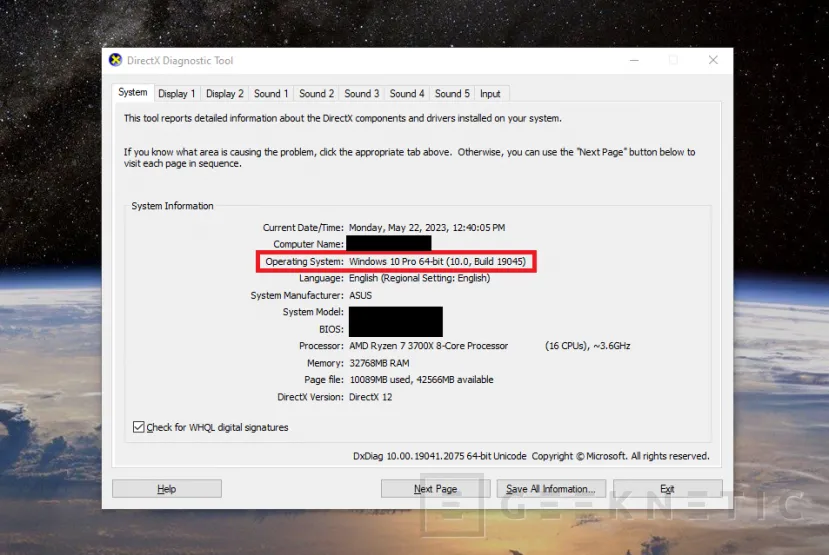 Using System Info:
Information the system is a Windows utility that gives advanced information about Windowsmuch more than just the version of the operating system, so it can be useful to know it.
To access it we will only have to write "System Information" in the start menu browser and in the same main screen All the information related to the installation of Windows will appear.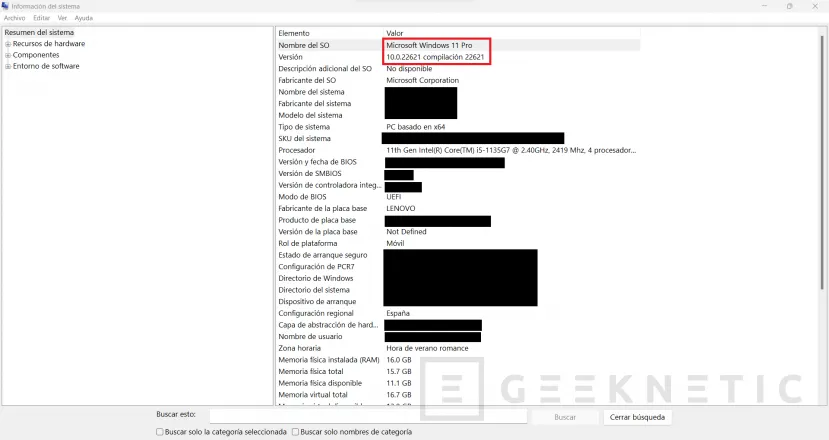 End of Article. Tell us something in the Comments!