After a few delays, one of the most ambitious games in the Harry Potter saga has been officially released and, as expected, it has managed to position itself as one of the most successful releases in the history of video games. After a few days available only to those who had pre-ordered the special editions, the single player title based on the world of JK Rowling has been released for everyone and has already achieved several records.
For example, Hogwarts Legacy has already managed to position itself as the second game with the most users playing at the same time on Steam in its entire history, data that is not collected by players who play on other platforms. If we count multiplayer games, which tend to have higher player peaks, Hogwarts Legacy also enters the top 10, placing itself in eighth position with its 879,308 simultaneous players.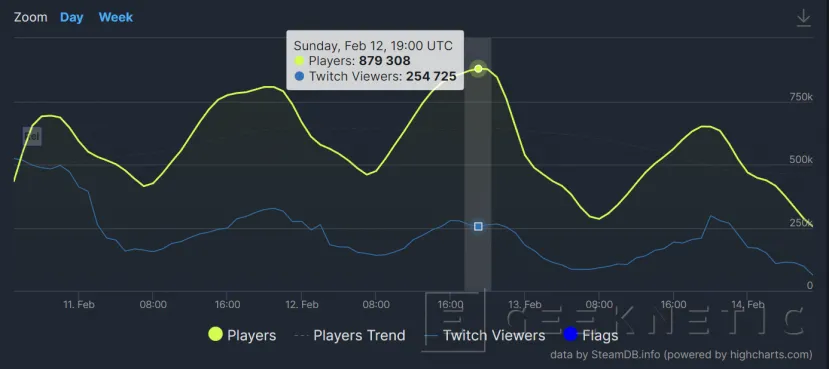 Currently, the four editions of the game occupy the Top 4 sales positions on Steam, above games like the new Dead Space or Valve's Steam Deck console, according to data from Steamdb.
Days before its official general launch, Hogwarts Legacy had already broken the absolute record on Twitch, reaching more than 1.3 million simultaneous viewers who watched the game. different streamers.
We will have to wait for the developer company to show sales figures on all platforms, but everything indicates that it will be a game with historical success in the market.
End of Article. Tell us something in the Comments!
Anthony Delgado
Computer Engineer by training, writer and hardware analyst at Geeknetic since 2011. I love gutting everything that comes my way, especially the latest hardware that we receive here for reviews. In my spare time I mess around with 3d printers, drones and other gadgets. For anything here you have me.