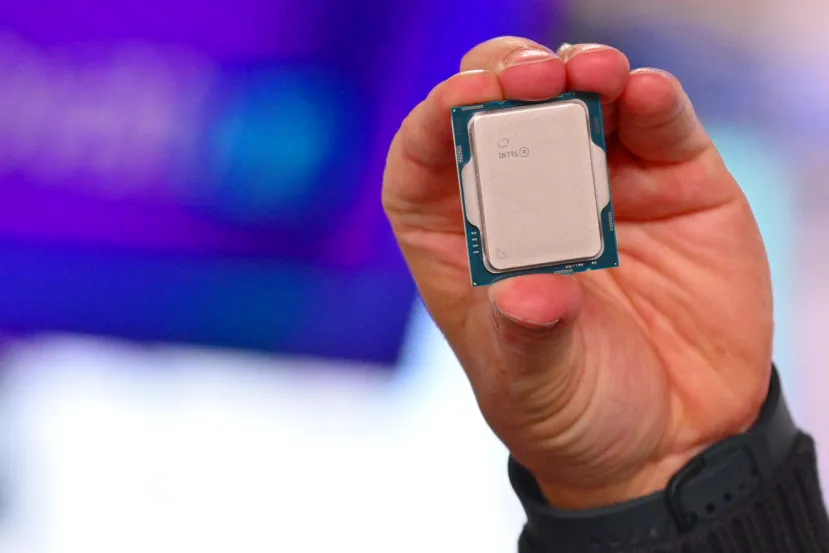 It was a matter of time that we could see overcome the barrier of 1,000 points in the CPU-Z single core test. After several leaks with overclock to QS samples (Quality Sample) of the next generation Intel Raptor Lake processors, today we see how the Intel Core i7-13700K has managed to beat this score with a total of 1,009.9 points in this quiz. He has also achieved a good score in the multicore test, with 11,877.1 points.
In the image we see how it has been done overclock all cores of this next generation Intel Core i7, reaching the 6.185MHz on high-performance kernels and 4,190MHz in high-efficiency cores. For this test, Hyper-Threadin has been disabled, so we see a total of 16 cores and not 24. To achieve these speeds, a voltage of 1,536 V on this Intel Raptor Lake 13700K processor.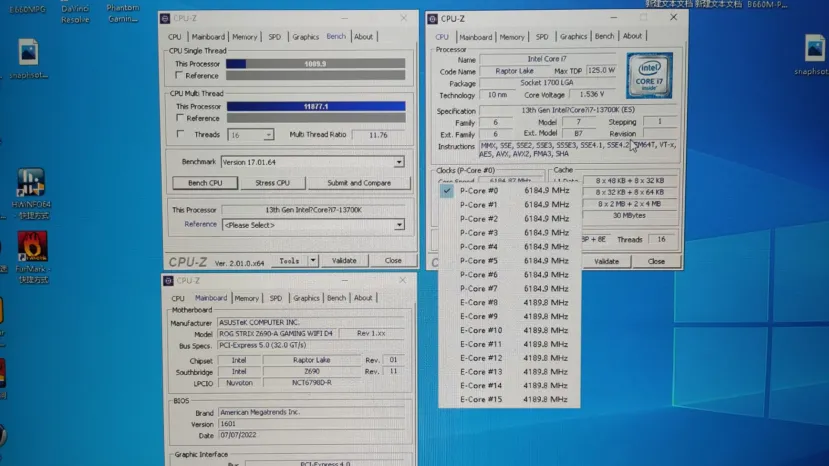 The author of the tweet was asked about the refrigeration used, but in the comments you have specified that there is no photograph of this since it is not a photo of you. He has also specified that there should be no problem to cool this generation of intel with 1.3V. The board used is an ASUS ROG STRIX Z690-A GAMING WIFI D4, using DDR4 memory for this test.
Intel is expected to launch these Raptor Lake processors in its intel innovation event for the end of September. Let's hope that the processors do not suffer the same fate as their Intel Arc graphics that go from delay to delay.
End of Article. Tell us something in the Comments!

Juan Antonio Soto
I am a Computer Engineer and my specialty is automation and robotics. My passion for hardware began at the age of 14 when I gutted my first computer: a 386 DX 40 with 4MB of RAM and a 210MB hard drive. I continue to give free rein to my passion in the technical articles that I write in Geeknetic. I spend most of my free time playing video games, contemporary and retro, on the more than 20 consoles I have, in addition to the PC.