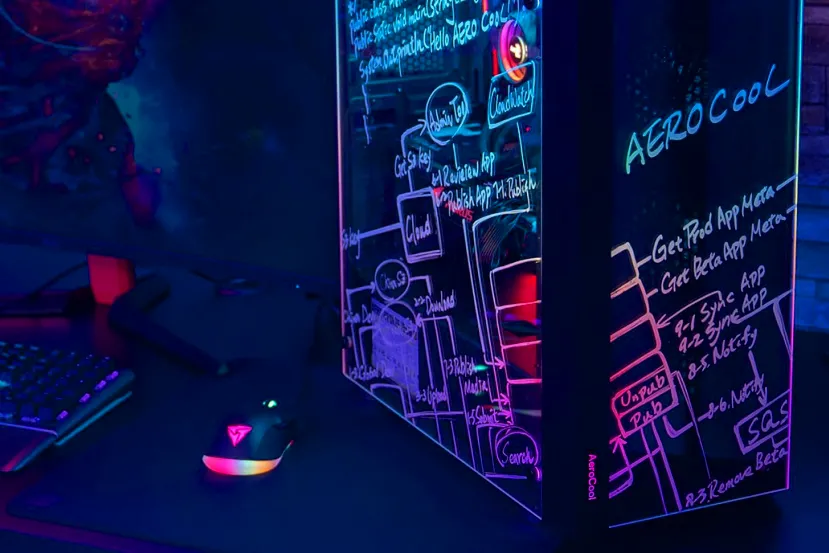 Aerocool's newest creation is a tower that allows the user to hand-paint the side and front of the case multiple times.
Aerocool is a well-known manufacturer of boxes and other PC components that now brings us an interesting proposal. Far from offering the aesthetics of an aquarium in a tower, Aerocool proposes that you be the one to decorate it through drawings to your liking. whoever they are agile with freehand drawing They will see here a golden opportunity to capture their creations on their own computers. The Aerocool Scribble It comes with tempered glass on the front and sides and with the necessary tools to paint it to your liking, as well as to erase it and repaint it a few times.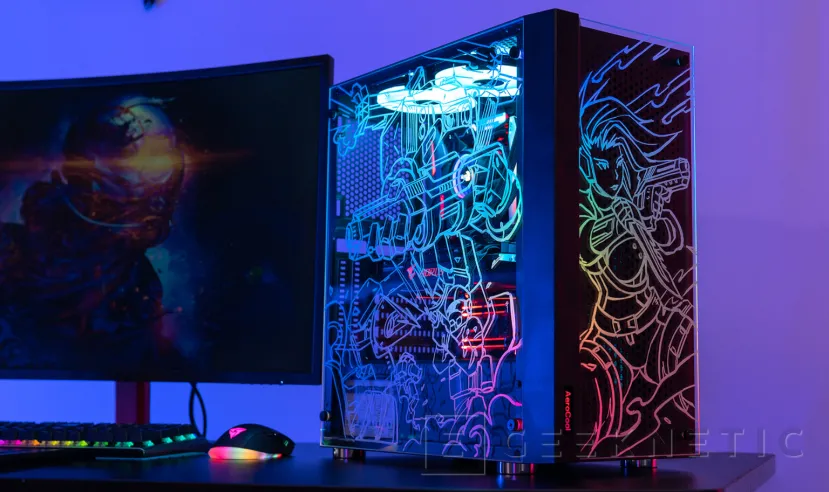 This semi-tower has dimensions of 210x453x441 mm and supports motherboards up to ATX. Inside we have space for graphics up to 362 mm and CPU heatsinks with a maximum height of 167 mm. Regarding the ventilation of the Aerocool scribble, we found two 12 cm front fans (without LEDs) and another 12 cm rear fan with RGB, all 3 included as standard. We also have space to install two upper ones of up to 14 cm and an additional 12 cm front one, or 2×14 cm front ones. It supports triple radiators at the front (no front radiator installed), double at the top and single 120mm at the rear.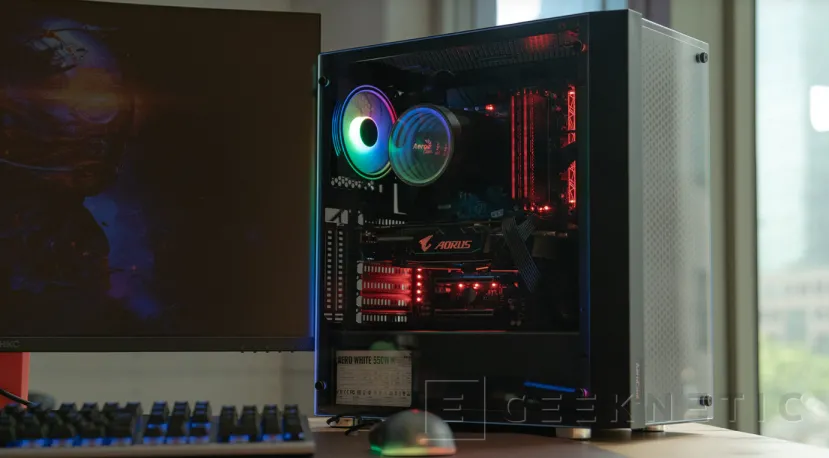 The space for power supplies is 186 mm long and we can install up to 5 units of 2.5 "or 2 of 3.5", for more storage the manufacturer has the CIPHER box. Unfortunately, the Price and availability have not been announced.
End of Article. Tell us something in the Comments!

Paul Lopez
At the age of 15 I started overclocking my PC to squeeze out every extra FPS I could in games and scratch a few milliseconds in SuperPi, while posting tirelessly about hardware on the Geeknetic forum as a user and reader. Surely they were so tired of continually reading me in the forum that I became part of the editorial team, in which I continue to report on the latest technology. Astrophysics and PC gaming are the hobbies that, after hardware, cover most of my free time.