On the occasion of the launch of the new Intel Xeon W Sapphire Rapidscompanies are releasing compatible products like the new EK water blocks or motherboards for enthusiasts who want one of these new processors. G.Skill It has also launched its product for these new boards, with various DDR5 memory options in R-DIMM format from the Zeta R5 series overclocked, it has also shown how well the 8 channels perform by showing their performance.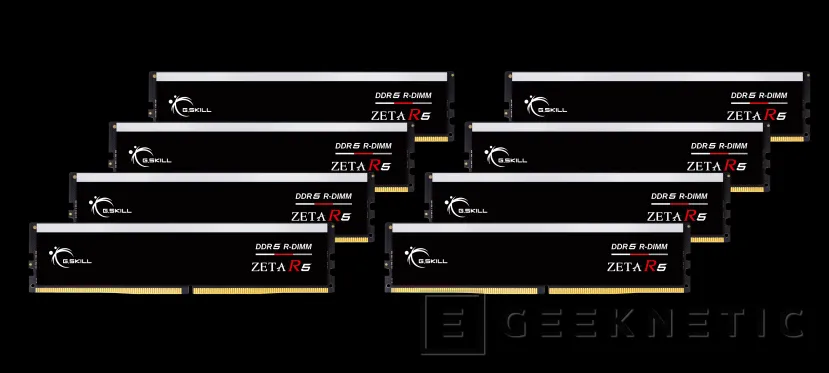 These new memory modules R-DIMMs are compatible with Intel's W790 platform for Xeon w2400 and w3400 processors supporting up to 8 channel configurations. They are compatible with XMP 3.0 profiles to get the highest performance and maximum speed just by enabling this feature.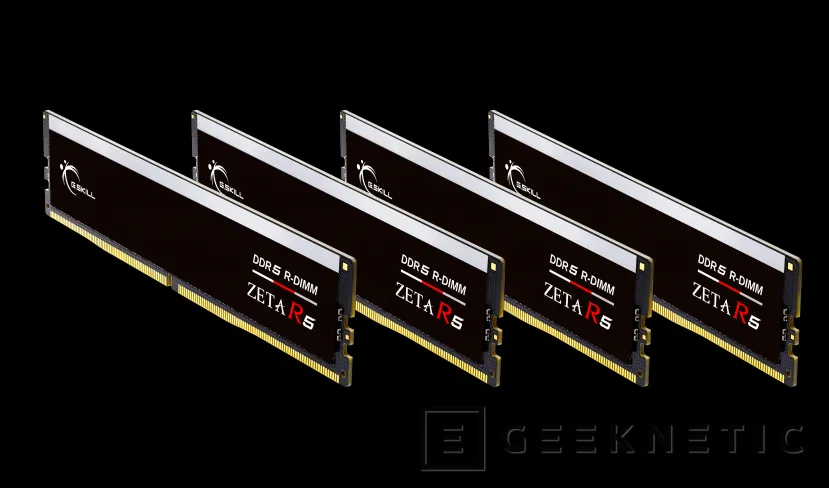 module 16GB DDR5 at 6,400 has a latency CL32-39-39-102 and is available in kits of 8 modules for a total of 128 GB for bandwidth up to 303 GB/s read and 227 GB/s of writing if we use them together with a Intel Xeon W9-3495X and a compatible motherboard like the ASUS Pro WS W790E-SAGE SE. A 256 GB kit consisting of 8 memory modules is also available. 32GB at 6,000MHz with a latency CL30-38-38-96.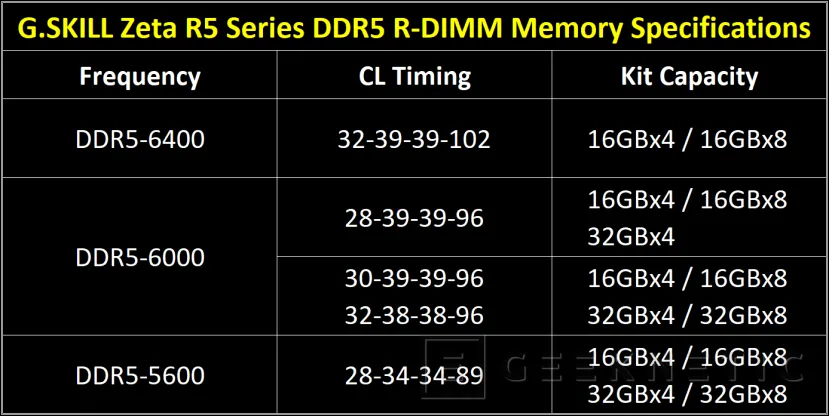 According to the tests carried out by G.SKILL, it has been possible to overclock the memory up to 6800MHz with some latencies CL34-45-45-108 in 8 channels together with an ASUS motherboard and the most powerful of these Intel W with a 315 GB/s read speed228 GB/s write and 262 GB/s copy in the test carried out with AIDA64.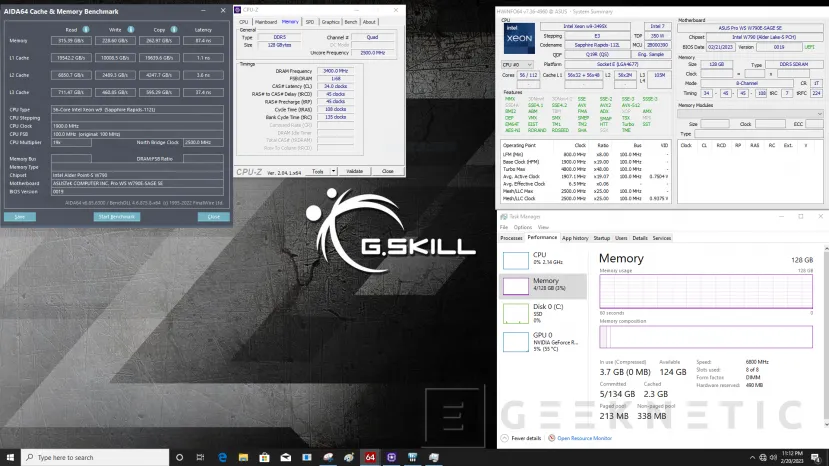 These new G.SKILL modules will be Available from next March in the usual distributors of the brand.
End of Article. Tell us something in the Comments!
Juan Antonio Soto
I am a Computer Engineer and my specialty is automation and robotics. My passion for hardware began at the age of 14 when I gutted my first computer: a 386 DX 40 with 4MB of RAM and a 210MB hard drive. I continue to give free rein to my passion in the technical articles that I write at Geeknetic. I spend most of my free time playing video games, contemporary and retro, on the 20+ consoles I own, in addition to the PC.